Now that our most recent Sacred Surrogacy retreat in Nova Scotia has come and gone, those of us who attended as staff have taken time to reflect on how powerful the experience was. Our retreats are always a time of developing new and meaningful friendships, deep emotional healing, and cultivating our community of amazing Canadian Fertility Consulting surrogates with those who are independent and those from other agencies.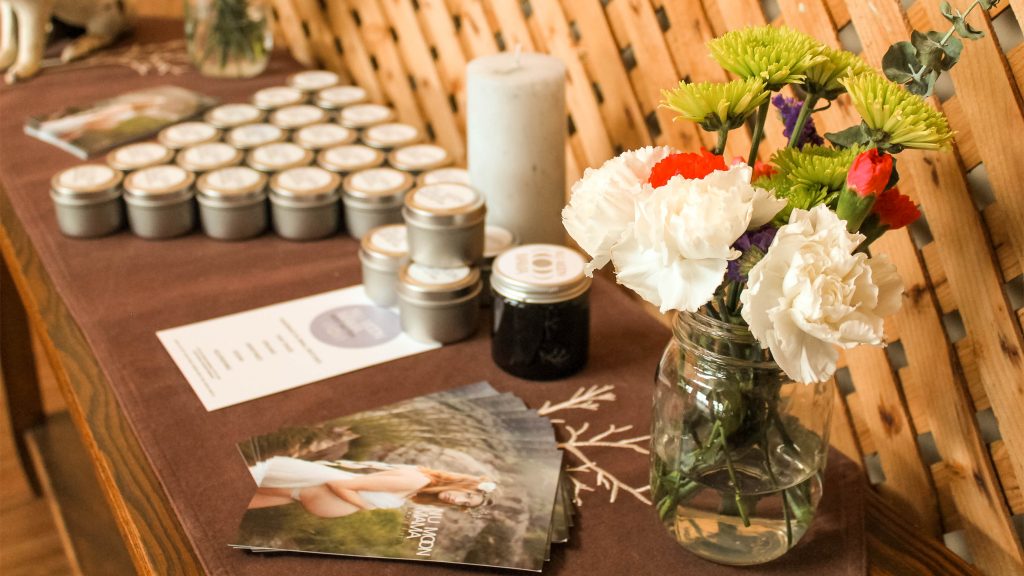 This year it was an honour and a pleasure to feature the holistic beauty company Nu Moon Mama at our Nova Scotia retreat. Jennifer Badger, the company's creator and mama of two, generously supplied our surrogates with samples of her organic, fair-trade and food safe Breast and Belly Butter to pamper our surrogates. We interviewed Jennifer to find out more about what inspired her to make her own pregnancy and postpartum products, why it's so important to go natural during this time in a woman's life, and what makes Nu Moon Mama so unique within the cosmetics industry.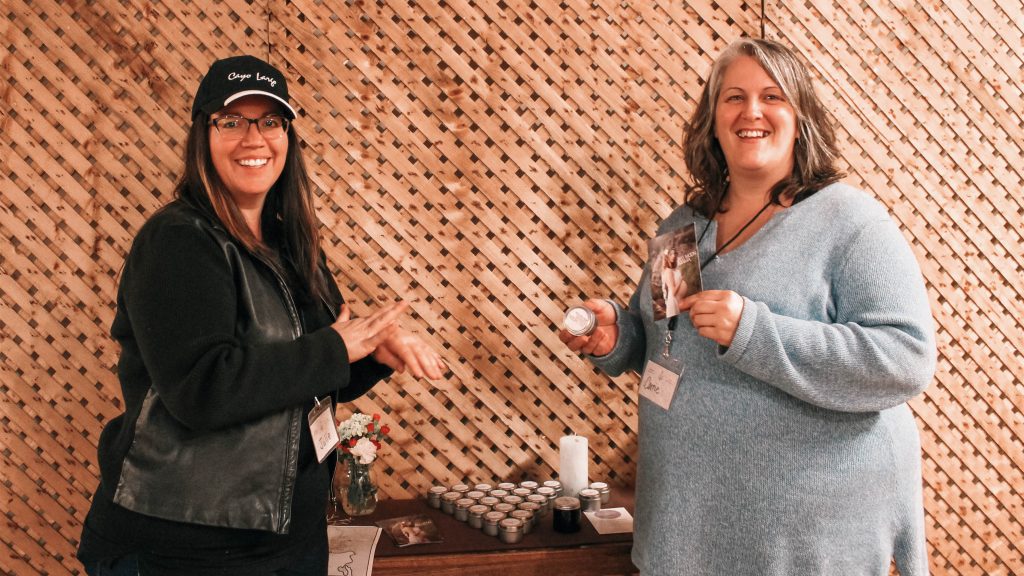 What did you do before you created Nu Moon Mama?
After completing a B.S. in Conservation Resource Studies specializing in plant biology and ecosystem ecology at U.C. Berkeley, I worked in the world of Environmental nonprofits. Specifically, I was employed by the Los Angeles Waterkeeper, which is a clean water advocacy group. When my first born was about 10 months old, I left my position to be a full-time caregiver. The infant and toddler period was passing too quickly, and I wanted to be at home while my children were young, even though that meant a financial sacrifice for my family. Luckily, I was to be able to make that choice.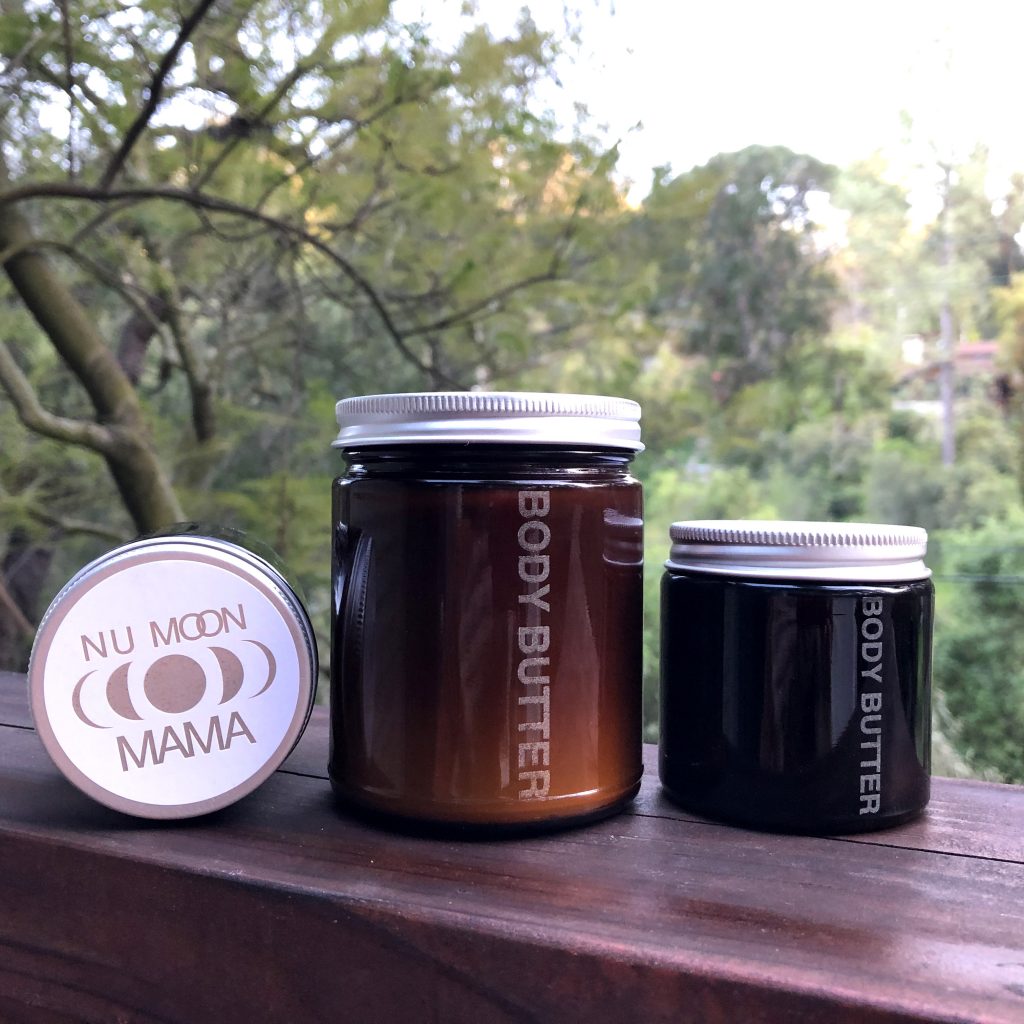 What was your inspiration for Nu Moon Mama?
I founded Nu Moon Mama body butter in the spring of 2019 in response to a lack of safe skin care options for the prenatal and postpartum period. While I was postpartum with my 2nd child, I brought my OBGYN several natural or organic skin care products off the shelf from leading health food stores and boutique organic spas to see if I could use them while breastfeeding. Her response was that she could not approve them for use because they either contained ingredients that were unsafe to use while breastfeeding or simply that the ingredients had not been tested for safety during pregnancy or breastfeeding. I was really surprised by her answer. In response, I decided to formulate a body butter for the breasts and bellies of breastfeeding and pregnant mothers with organic, fair trade, and food grade ingredients that are actually safe to use.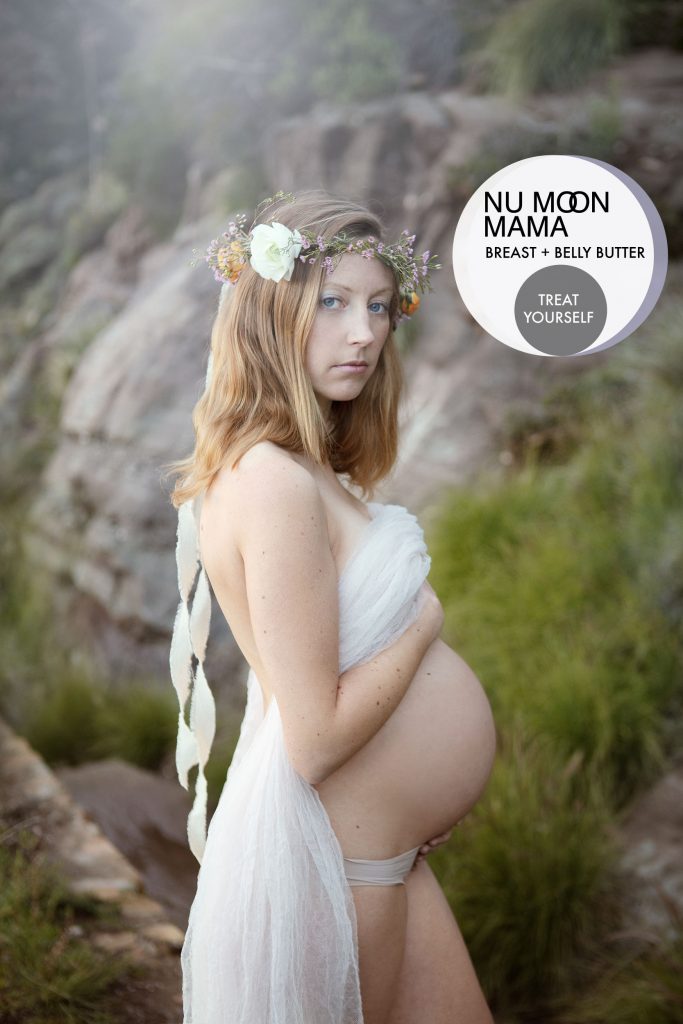 While developing the formula, I chose only ingredients that are rated as "safe" or "likely safe" for cosmetic use from the Environmental Working Group, WebMD, or the American Pregnancy Association. I also uses a very low dilution of essential oil for the scented versions of Nu Moon Mama breast and belly butter- well below what is considered safe for the 2nd and 3rd trimesters, and for infants and toddlers, according to the International Federation of Professional Aromatherapists Pregnancy Guidelines and the National Association for Holistic Aromatherapy. Additionally, out of an abundance of caution, I recommend use only after the first trimester, as this is the most precarious time for the developing fetus.
I like to point to this article by the U.S. environmental advocacy group, Natural Resources Defense Council. It is a simple, user-friendly article that explains why it is so important to monitor what you use topically during pregnancy and breastfeeding. It also states the very eye-opening fact that the U.S. Food & Drug administration "relies on the cosmetics industry to self-police!"[1].
What made you take the plunge to start your business and sell online?
I decided to finally take the plunge after explaining my business idea to a friend and realized that I had been considering this business for over a year now! It was time to take the plunge. I had initially planned to only sell online, but as it turns out, we are doing very well with wholesale to Southern California boutiques and natural food stores.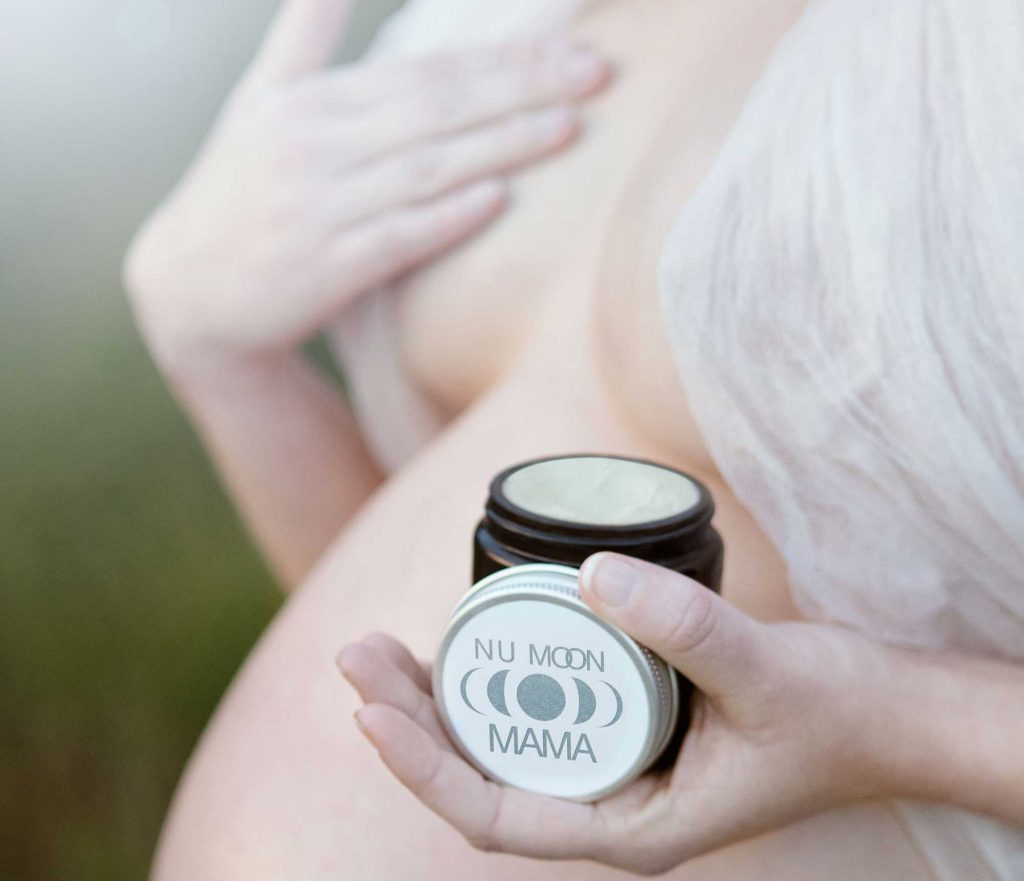 What helps you work?
Having a couple of kid-free hours helps me work. But seriously, it's a family affair. I seldom get time to work alone and my production time usually involves intermittent requests from my two little ones.
What's your studio like?
My maker's space is a clean, clear space that utilizes the same tools that one would use to make a food product. I am very serious about my dilutions and use glass, calibrated droppers in order to ensure I'm delivering a safe dilution of essential oil for the scented versions of our breast and belly butter.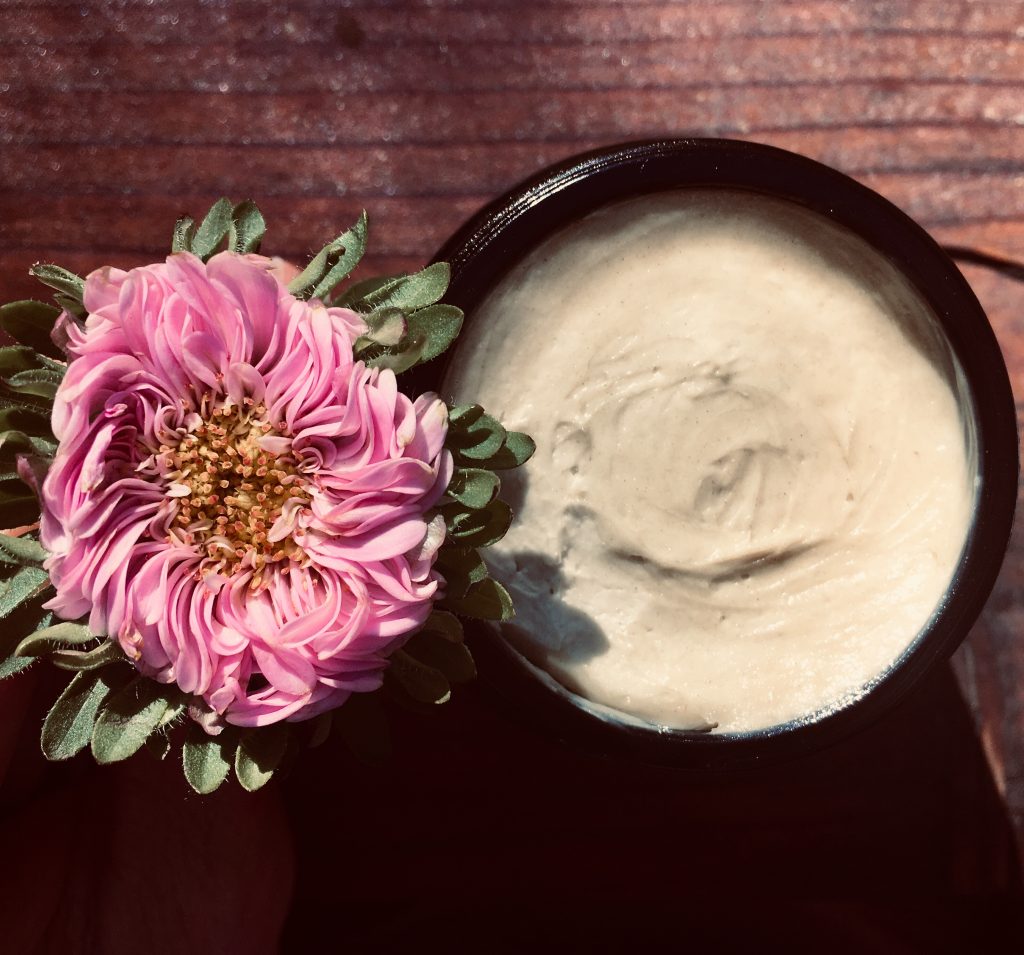 What's the best thing about your job?
The best thing about my job is knowing that I am filling a need. I'm making a product that I'm excited to use myself while breastfeeding. I wish it had been there when I was pregnant.
Another wonderful aspect of running my small business is receiving customer feedback. I've had such an overwhelmingly positive response. Customers have used words in their reviews like "care," "thoughtfulness," and "integrity" when describing their experience with it. I consistently put a lot of thought and care into its development and production, so it feels good that customers take notice of that.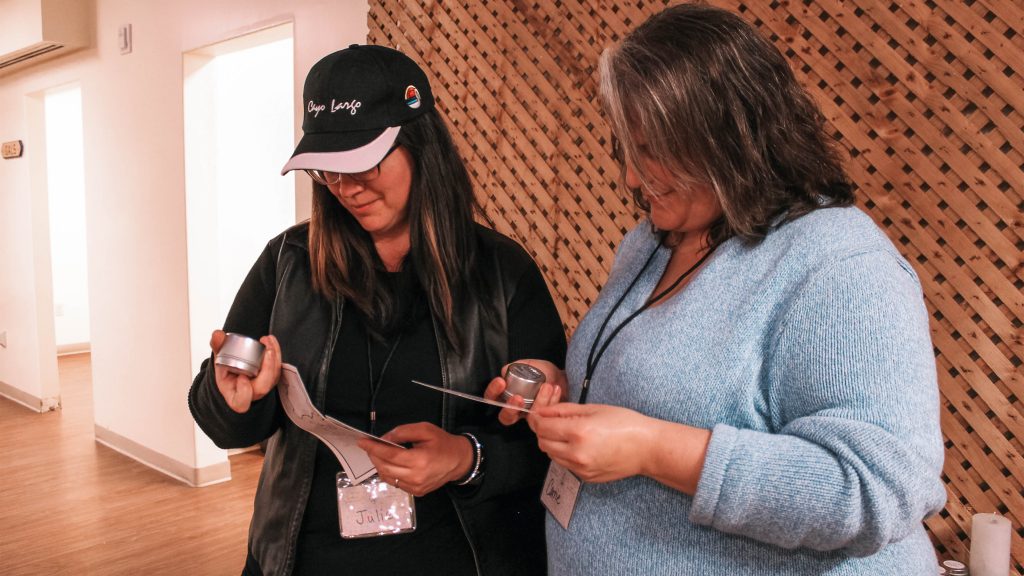 What do you love most about making natural pregnancy products?
As someone who studied environmental science, it was extremely important to me to only use ingredients with evidence-based research behind them regarding their safe use during pregnancy and breastfeeding. What I love most is being able to address the need for this with a fully biodegradable product housed within a fully recyclable container.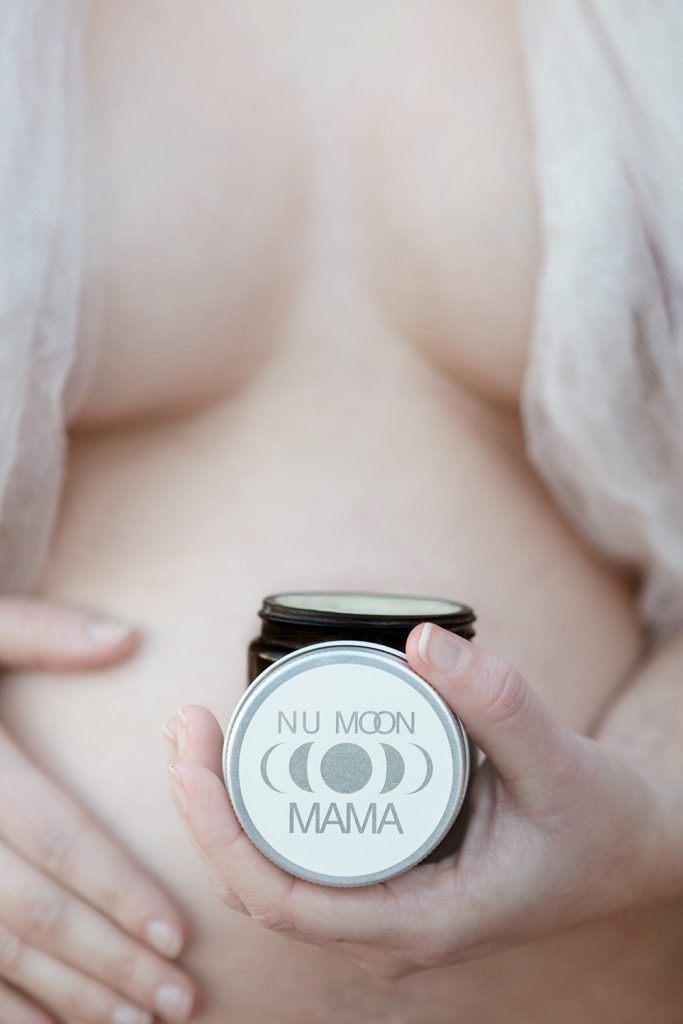 Your most memorable place & why?
My most memorable place is Big Sur, where the redwood forest meets the craggy cliffs off the central coast of California. It is one of those breathtakingly unique environs that reminds us we need to do more to ensure that climate change is mitigated and that we get to preserve these special places for generations to come.
---
Thank you so much, Jennifer, for sponsoring our Nova Scotia retreat. Everyone absolutely loved your Breast and Belly Butter! Please visit Nu Moon Mama's website, Instagram, and Etsy Shopfor more information.
Interested in being a sponsor at Sacred Surrogacy's next retreat? Send us an email at: marketing@fertilityconsultants.ca
---
[1] https://www.nrdc.org/stories/chemicals-avoid-when-youre-pregnant-or-breastfeeding