After some time of absence, we're finally back!
In fact, at the end of 2018 and two and a half months into our pregnancy, we were confronted with the miscarriage of our baby. Our surrogate told us of our loss over Skype after she had just got out of her ultrasound. The shock was terrible for all three of us, and we cried together. It was also very difficult to announce it to our families, our friends and our colleagues with whom we had already started talking about the future birth.
After several weeks of sadness and pain, overcoming this ordeal both personally and supporting our surrogate mother in spite of the distance, we made the decision to go ahead and continue our surrogacy journey. This tragedy would not get in the way of fulfilling our irresistible desire to become parents.
Unfortunately, one month after the miscarriage, our surrogate mother decided not to continue the journey with us. She had never experienced a miscarriage before, and it really touched her. We understood her decision, but we especially felt that we were losing another "family" member with whom we had built a very close relationship. Our daily discussions on WhatsApp ended quickly and a void had settled into our lives. But in these moments, we reminded ourselves how important it is to stay positive, to see the good side of things, and to look to the future. We tried our best not to think about how difficult it would be to start all over again, even though at that moment we desperately wanted to form another amazing relationship with a surrogate, similar to the one we had just lost.
Thankfully, we still had 14 viable embryos waiting for us in the polar cold and regulated Canadian fridges of our clinic in Toronto. So, we decided to resume the search for a new surrogate and find the person who could turn the page of these bad times and give us hope and desire to move forward. Lovely, our case manager at Canadian Fertility Consulting, put us on a waiting list and we waited for new profiles. We were already registered on several forums and Facebook groups related to surrogacy. We spent several days (which seemed like months) to exchange with other parents or surrogates on our respective paths.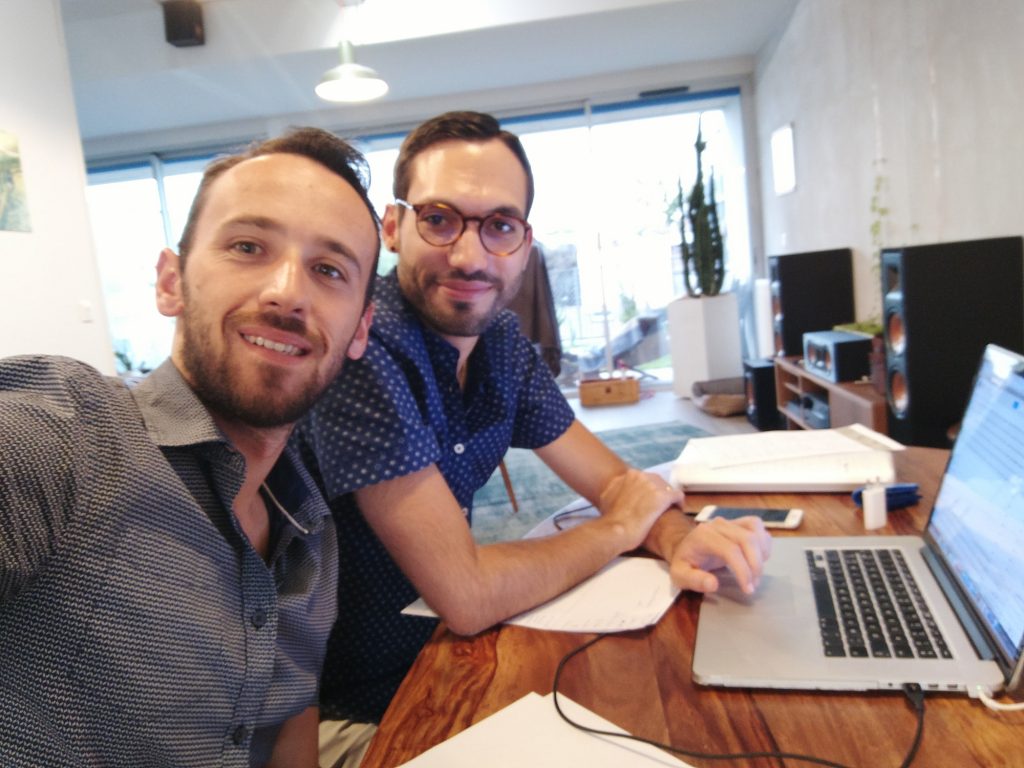 Some surrogates even approached us on these groups, but we did not feel that same "spark" with them to continue. We also questioned a lot at that time: How do we meet a new surrogate without carrying forward the impressions from our past relationship? And can we trust again, without getting carried away so as not to lose hope and suffer further disappointment?
We were fortunate to know a couple who live in the same city as us and who had done their journey one year ago in Canada as well. They told us about the relationship with their surrogate mother. They described to us a relationship of total trust; a symbiotic relationship that continues even after the birth of their child.
After these exchanges with them, one thing was certain, we were ready to lose several months if it was necessary in order to ensure a healthy relationship with our future surrogate. We wanted our surrogacy experience to be team adventure with her and her family, where we could move alongside one another with the same goal and expectations. We were searching for a person who gives us hope, a woman who can give us confidence in the future so we could go to bed each night and be sure that she would still be there for us tomorrow, and always, as a united team.
The fear of losing our future surrogate then becomes as great as losing our embryo, although at this stage we had not even thought so far as to having another transfer. Establishing that relationship with our surrogate was our primary concern.
Then at the end of January, the right person has finally arrived! She saw our messages, comments and articles on Canadian Fertility Consulting's blog and Facebook page. We got in touch and exchanged messages quickly. But for the rest of the story and our respective testimonies on our meeting and the beginnings of our team, you will to wait until next month…
We can only tell you that our new hope has finally arrived and that it has given us confidence in the future more than we could have ever imagined!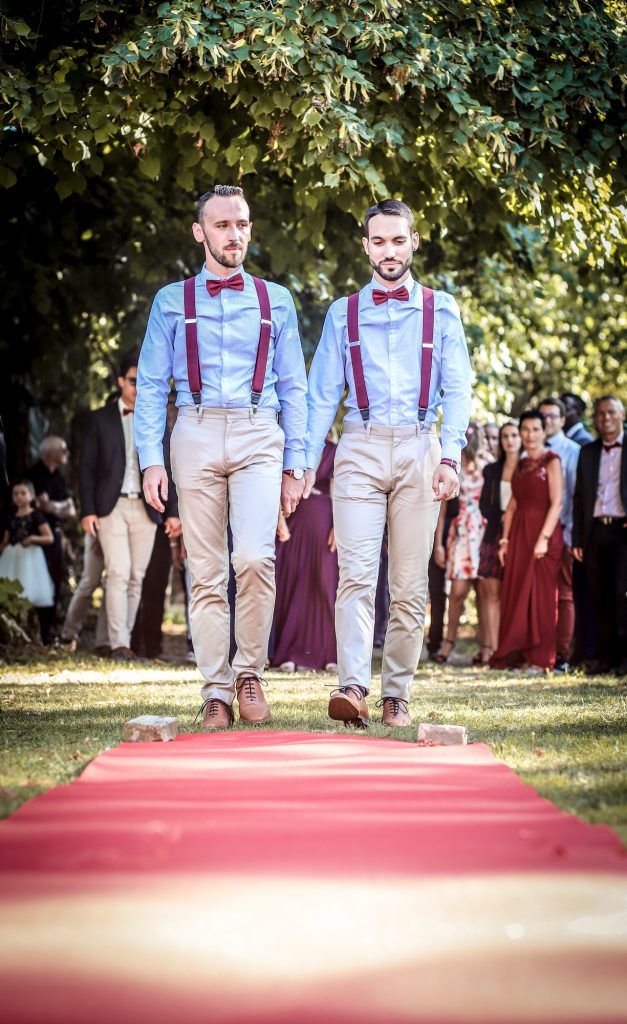 Après quelques semaines d'absences, nous revoilà enfin!
En effet, en fin d'année 2018 et après deux mois et demi de grossesse, nous avons été confrontés à la fausse couche de notre bébé. Notre mère porteuse nous a appris cette perte par Skype alors qu'elle venait juste de sortir de l'échographie des 2 mois et demi. Le choc fut terrible pour nous trois, nous avons pleuré ensemble. Cela fut également très difficile de l'annoncer à nos familles, nos amis et nos collègues avec qui nous avions déjà commencé à parler de la future naissance.
Après plusieurs semaines de tristesse et de douleur, à surmonter cette épreuve et en soutenant au mieux notre mère porteuse malgré la distance, nous avons pris la décision d'aller de l'avant et de continuer l'aventure.
Cette mésaventure ne devait pas nous faire oublier notre irrésistible désir de devenir parents. Malheureusement, un mois après la fausse couche, notre mère porteuse a décidé de ne pas continuer l'aventure avec nous. Elle n'avait jamais fait de fausse couche et cela l'a vraiment touché. Nous comprenions sa décision mais nous avions surtout l'impression de perdre de nouveau quelqu'un de « la famille » avec qui nous avions noué une relation intense. Nos discussions tous les jours sur WhatsApp nous ont manquées rapidement et un vide s'était installé dans nos vies. Mais dans ces moments, il faut savoir rester positif, voir le bon côté des choses, regarder vers l'avenir, et ne pas se dire qu'il faut tout recommencer, même si nous doutions à ce moment de réussir à nouer de nouveau une telle relation avec une autre personne.
En effet, nous avions toujours 14 embryons viables qui nous attendaient dans le froid polaire et régulé des frigos canadiens de notre clinique à Toronto. Nous avons donc décidé de reprendre la recherche d'une nouvelle mère porteuse et de trouver la personne qui pourrait nous faire tourner la page de ces mauvais moments et nous redonner l'espoir et l'envie d'avancer. Lovely, notre case manager à Canadian Fertility Consulting, nous a donc remis en liste d'attente et nous avons attendu de recevoir de nouveaux profils. Nous étions également déjà inscrits sur plusieurs forums et groupes Facebook relatifs à la gestation pour autrui. Nous avons passé plusieurs jours (qui nous ont paru des mois) à échanger avec d'autres parents ou mères porteuses sur nos parcours respectifs.
Certaines mères porteuses nous ont même approché sur ces groupes mais nous n'avons pas eu « l'étincelle » avec elles pour continuer. Nous nous questionnions aussi beaucoup à ce moment-là: En effet, comment rencontrer une nouvelle mère porteuse sans avoir l'impression de revivre la même aventure? Peut-on faire confiance sans s'emballer pour ne pas revivre une nouvelle déception et la perdre?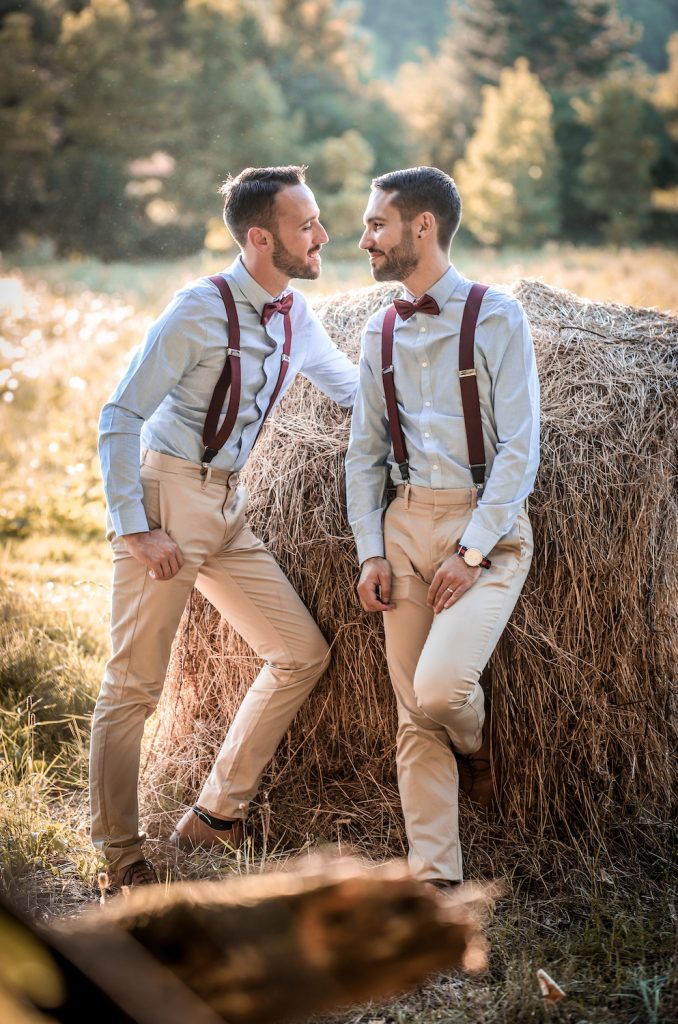 Nous avons eu la chance de connaitre un couple qui habite dans la même ville que nous et qui avaient fait leur journey 1 an auparavant au Canada également. Ils nous ont parlé de la relation avec leur mère porteuse. Ils nous ont décrits une relation de totale confiance, comme une symbiose et cette relation a durée bien après la naissance de leur enfant.
Après ces échanges avec eux, une chose était sûre, nous étions prêts à perdre plusieurs mois si il le fallait, mais nous voulions une relation saine. Une aventure en équipe avec elle et sa famille, où nous pourrions avancer ensemble soudés avec le même objectif et les mêmes attentes. Enfin, une personne qui nous redonne de l'espoir, une femme qui puisse nous donner confiance en l'avenir et grâce à laquelle nous pourrions nous coucher le soir en nous disant : demain elle sera toujours là pour nous et nous serons toujours là pour elle et sa famille, comme une équipe soudée.
La peur de perdre notre future mère porteuse devient alors aussi grande que celle de perdre notre embryon, même si à ce stade nous n'en sommes toujours pas à imaginer un deuxième transfert.
Puis fin janvier, la bonne personne est enfin arrivée. Elle avait vu nos messages, nos commentaires et nos articles sur les blog et Facebook de Canadian Fertility Consulting. Nous nous sommes mis en contact et avons beaucoup échangés rapidement. Mais pour le reste de l'histoire et nos témoignages respectifs sur notre rencontre et les débuts de notre équipe, il faudra attendre le mois prochain…
Nous pouvons seulement vous dire que notre nouvel espoir est enfin arrivé et qu'elle nous a redonné confiance en l'avenir plus que nous n'aurions jamais pu nous l'imaginer!