We got to know our new surrogate, Courtney, after she saw our messages, comments and articles on Canadian Fertility Consulting's social networks. I was the first to have the first exchanges with Courtney. Very quickly, a natural bond is formed between us and I share our first exchanges with my husband, Jérôme.
In the evening, on his way home and after reading the many messages already exchanged on Messenger, he says "I love her a lot. Don't ask me why, but I love her, and I feel that our story will be written together. " What followed was frenzied hours that turned into days of discussion, despite our 8-hour time difference.
She doesn't yet know anything about the surrogacy process. She was simply looking for information on the Canadian Fertility Consulting website as she had been thinking about becoming a surrogate for several years. Our hope returns again, but along with the same fear of losing the one that may allow us to finally become parents and realize our dearest dream.
She soon joined Canadian Fertility Consulting as a surrogate, and we are officially matched. We developed a real emotional bond with this wife and mother of two little girls, who has been married to her charming husband for several years now. Courtney is very present for her daughters and her family, and she opened up her personal, professional and family life very quickly. We soon discovered that she spends several hours a week as a volunteer preparing meals that are distributed to children in need at school. As active volunteers in our community, it brings us even closer together.
Unfortunately, during one evening like the other, we receive a message from Courtney announcing that she can't continue the adventure. She had concerns about someone in her family who just had appointments that might allow her to finally have answers. For this, she would have to move several times a week and need a lot of support. We were very sad, but we had considered this possibility because she didn't hide anything of this from the beginning. She just thought that these appointments would not take place for a year and that it gives us time to move forward. Even though it filled us with sadness, we fully understand her position.
It's with a heavy-hearts that went to sleep thinking that we will have to start again and we ask ourselves if we would feel ready to meet other surrogate mothers and to create this privileged link if the need arose. The days are long. But one day comes an unexpected message.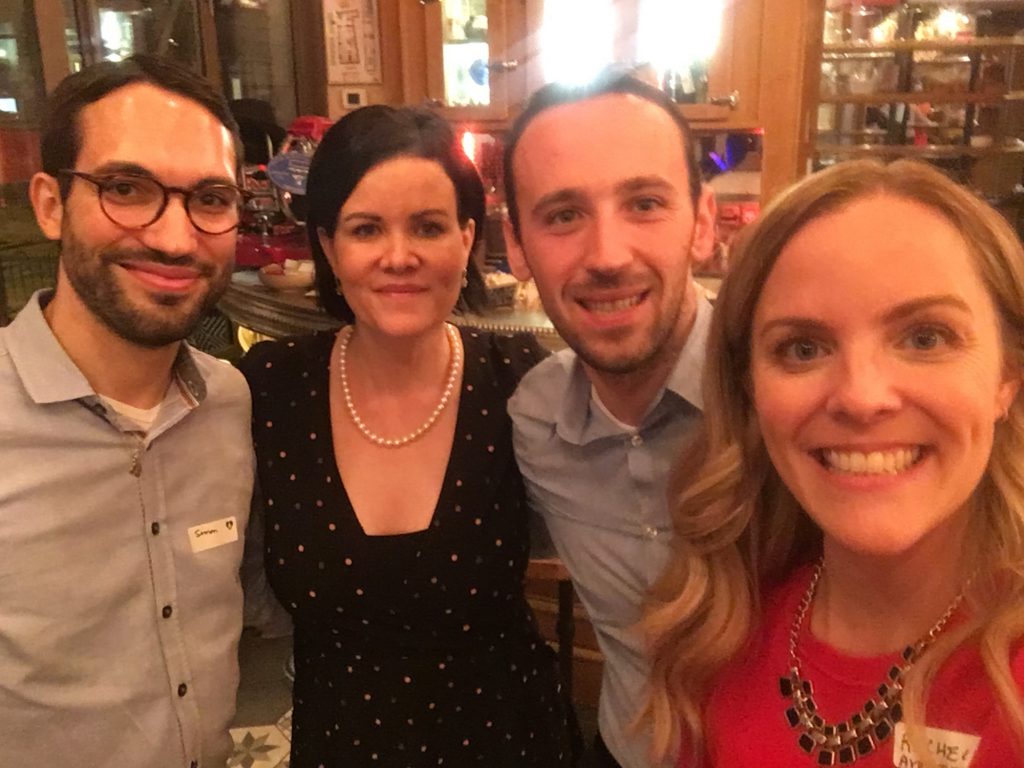 She explains that she is sorry to have left us and that with the support of Canadian Fertility Consulting, and if we were ready to wait a few months, she still wants to continue the adventure with us. We are in a state of euphoria. The one who had made us beat our heart so much, whose affection we had taken from her family comes to extend our hand again. We exchange a continuous stream of messages. It's like finding a close friend whom we had lost sight of for a long time, when it was only a few days ago. That night, we go to bed with a light heart, deep sleep with dreams of sledding snow and babies.
Among the many exchanges that follow, she tells us of the reluctance of her daughters: "Mom if you have a baby, you have to keep it. " This is a perfectly normal reaction for girls under 10 years old. We then decided to send to these two little angels a book that explains the surrogacy through the perspective of a kangaroo who has no pocket to carry his baby and who is helped by a kangaroo mother. Afterwards, she tells us that she was able to explain this story to her children as well as make them understand the purpose of our approach.
We have a very strong connection with all her family. Since the beginning of 2019, we continue to exchange messages about our daily lives, and we get to know each other little by little as we introduce ourselves to our respective families. She is going to start her medical screening shortly, while at the same time carrying out the drafting of the contract which will allow us to supervise and secure our journey for all of us.
To conclude, here is a testimony that Courtney shared with you: "This has been an amazing journey so far. I have a great set of Intended Parents and they are very supportive. My husband stands beside me every step of the way and supports me. I couldn't do this without the support I have. I can't wait to see what is next. Our dream is starting to become a reality, one day at a time."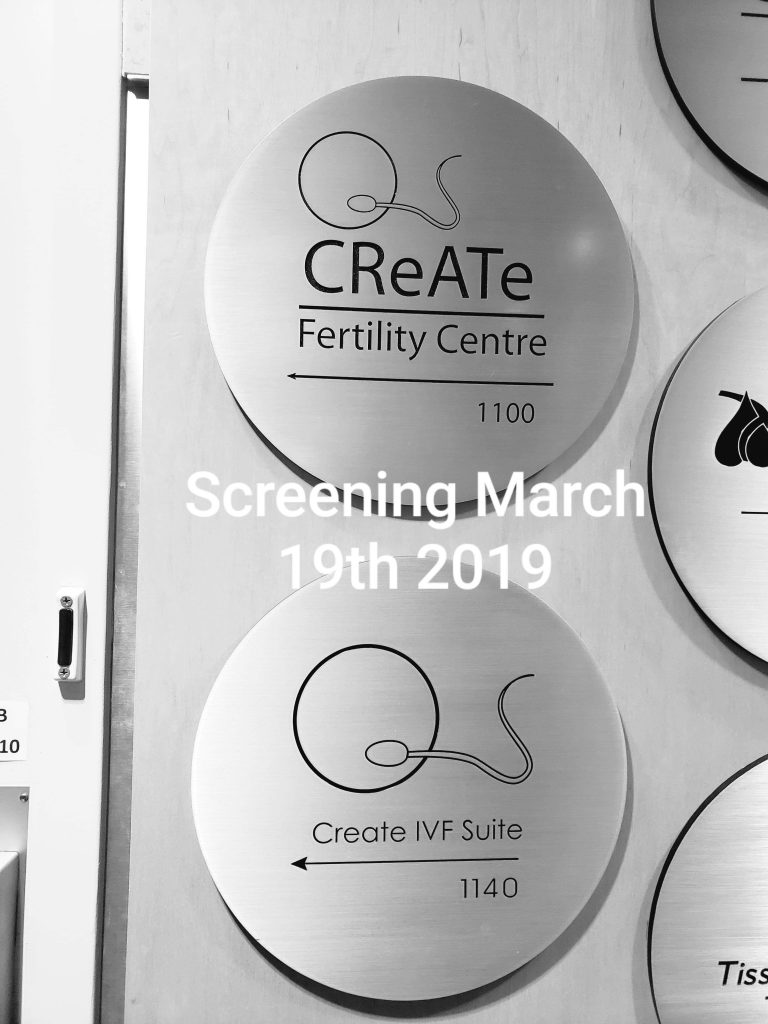 Apprendre à faire connaissance de nouveau
Nous avons fait connaissance sur internet après qu'elle ait vu nos messages, nos commentaires et nos articles sur les réseaux sociaux de CFC. Je (Simon) suis le premier à avoir les premiers échanges avec Courtney.Très rapidement, un lien naturel se noue entre nous et je partage donc nos premiers échanges avec mon mari (Jérôme).
Le soir, en rentrant et après avoir lu les nombreux messages déjà échangés sur Messenger, il dit « Je l'aime beaucoup. Ne me demande pas pourquoi mais je l'aime bien et je sens que notre histoire s'écrira ensemble ». Se déroule alors avec frénésie des heures puis des jours de discutions, malgré nos 8 heures de décalage horaire.
Elle ne connait pas du tout le fonctionnement de la CFC. En effet, elle cherchait simplement des informations sur la page de CFC et réfléchissait déjà depuis plusieurs année à le faire. Ses premières questions nous mettent en confiance par leurs simplicités. Par exemple : « Vous êtes sûrs ? Vous ne risquez pas de ne pas venir chercher le bébé après sa naissance ? ». L'espoir revient de nouveau avec malgré tout toujours la peur de perdre celle qui va peut-être nous permettre de devenir enfin parents et de réaliser notre rêve le plus cher.
Elle intègre à ce moment-là l'agence CFC et nous sommes officiellement matchés. Nous développons alors un vrai lien affectif avec cette maman de deux petites filles qui est en couple et mariée depuis plusieurs années à son charmant mari. Cette maman, qui est très présente pour ses filles et sa famille, nous ouvre très rapidement l'accès à son compte Facebook, à sa vie personnelle, professionnelle et familiale, et nous découvrons qu'elle consacre plusieurs heures par semaine en tant que bénévole à la préparation de repas qui sont distribués aux enfants qui ne peuvent pas se nourrir correctement à l'école.
Pour nous qui faisons également du bénévolat, cela nous rapproche encore plus. Malheureusement, c'est un soir comme les autres que nous recevons un message de notre mère porteuse qui nous annonce qu'elle ne peut continuer l'aventure.
Nous savons qu'elle avait des préoccupations concernant une personne de sa famille et elle venait d'obtenir des rendez-vous qui lui permettraient peut-être d'avoir enfin des réponses. Pour cela, elle allait devoir se déplacer plusieurs fois par semaine et avoir besoin de beaucoup de soutien. Nous étions très tristes mais nous avions envisagé cette possibilité car elle ne nous avait rien caché de cela dès le départ. Elle pensait simplement que ces rendez-vous n'auraient pas lieu avant un an et que cela nous laisser le temps d'avancer.
C'est plein de tristesse que nous lui disons que nous comprenons tout à fait son geste. C'est une déchirure nécessaire pour le bien de sa famille que nous avions d'ores et déjà accueillie dans nos cœurs. C'est le cœur bien lourd que nous partons nous coucher en se disant qu'il va falloir recommencer et surtout en se demandant si affectueusement nous sommes toujours prêts à rencontrer d'autres mères porteuses et à créer ce lien privilégié. Les journées sont longues. Mais un jour, vient le message inespéré.
Nous avons tous un film en tête ou le héros de l'histoire vient de mourir sous nos yeux avant de rouvrir les yeux pour relancer l'histoire et faire battre le cœur du spectateur. C'est quelques jours après cette déchirure sentimentale que nous recevons un message de Courtney. Elle nous explique qu'elle est désolé de nous avoir laissé et qu'avec le soutient de CFC et si nous étions prêts à attendre quelques mois, elle veut bien continuer quand même l'aventure avec nous.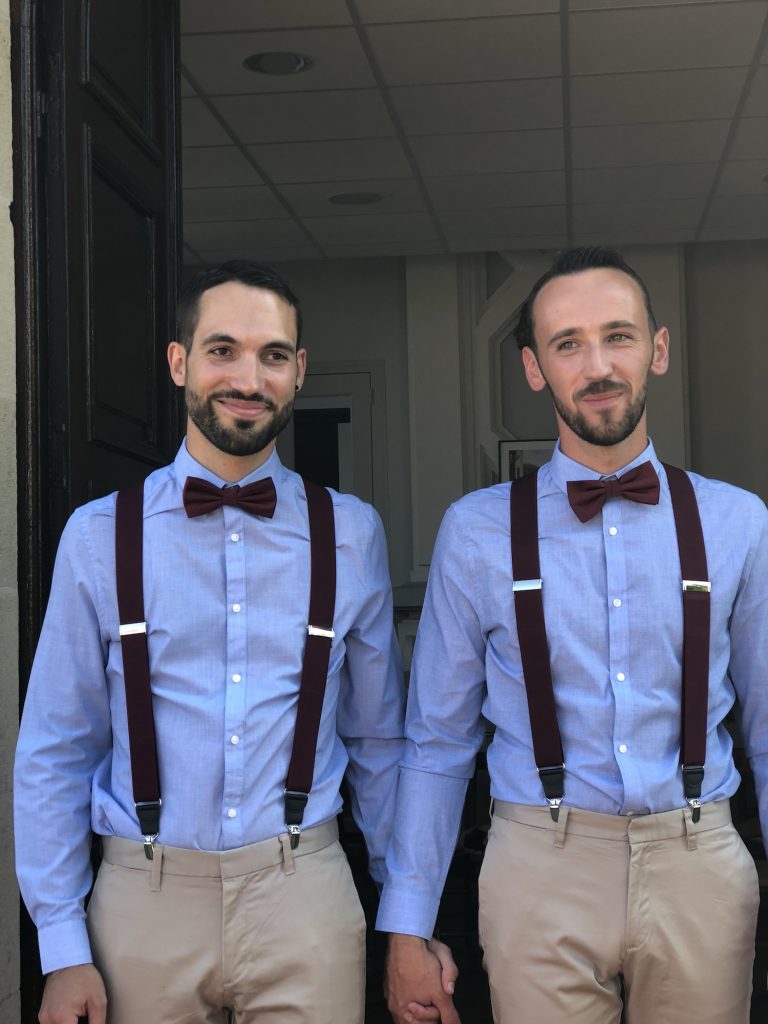 Nous sommes alors dans un état d'euphorie. Celle qui nous avait tant fait battre le cœur, dont nous avions pris d'affection sa famille vient nous tendre une nouvelle fois la main. Nous échangeons alors un flot continu de message. C'est comme retrouver une amie proche que nous avions perdu de vue depuis longtemps, alors que cela ne faisait que quelques jours.
Ce soir-là, nous allons nous coucher avec le cœur léger, le sommeil profond avec des rêves de traineaux de neige et de bébés. Parmi les nombreux échangent qui suivent, elle nous fait part de la réticence de ses filles : « Maman si tu as un bébé, tu dois le garder. » C'est une réaction tout à fait normale pour des filles de moins de 10 ans.
Nous avons alors décidé d'envoyer à ces deux petits anges un livre qui explique la GPA par le prisme d'un kangourou démuni de poche pour porter son bébé et qui se fait aider par une maman kangourou qui elle en a une. C'est très émue qu'elle nous dit qu'elle a pu expliquer cette histoire à ses enfants ainsi que leur faire comprendre le but de notre démarche.
Nous avons un lien très fort avec toute sa famille. C'est donc depuis le début de l'année 2019 que nous continuons d'échanger quotidiennement sur nos vies quotidiennes, nos repas de famille afin de mieux se connaître petit à petit et de se présenter les membres de nos familles respectives. Nous allons démarrer le screening d'ici peu tout en menant en parallèle la rédaction du contrat qui va nous permettre d'encadrer et de sécuriser notre journey pour nous tous.
Pour terminer, voici un témoignage qu'a souhaité partagé Courtney avec vous : " This has been an amazing journey so far. I have a great set of intended parents and they are very supportive. My husband stands beside me every step of the way and supports me. I couldn't do this without the support I have. I can't wait to see what is next. Our dream is starting to become a reality, one day at a time. »