Why do women decide to become surrogates? And how does the process unfold? Canadian Fertility Consulting continues this series of interviews with our surrogates to share stories from women just like you. Women who decided to take a leap of faith, change someone's life forever, and make their dreams come true. This is Courtney's story.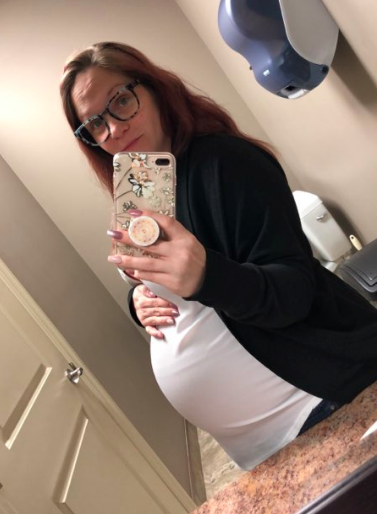 1. Why did you become a surrogate?
My reason behind becoming a surrogate is that I was blessed with three children of my own. My first was at 19, my second at 23, and my youngest was born on my 29th birthday. Since my mothering career started so early in my life, I think it was hard for me at that age to fully appreciate my body's ability to get pregnant and carry a baby to term. But when each of my children were born, I remember staring down at them and thinking how I needed to give this moment to other people: this overwhelming feeling of joy, pride and love. It's an inexplicable feeling. I believe that being a mother was something that I was meant to do, and I believe that it's a blessing that I was meant to help give to others too.
When I was six months pregnant with my youngest child, a friend of mine told me she was signing up to be a surrogate. Up until that point, surrogacy was always something I had only seen in movies and wasn't something that I thought of as an actual possibility in my life. I followed her story very closely because I was so interested in the process. She completed her surrogacy independently and carried a set of twins for her Intended Parents. Watching her story unfold was amazing. Once my youngest child turned six months old, I decided I was in a good position in life to start my own journey.
2. Who supported you most in your decision to be a surrogate?

The person who supported me most was definitely my fiancé, Brandon. Surrogacy was a family decision, where I went to him and asked how he felt about all of us going through this together. Our youngest is his only child, and he thought that the next time I would be pregnant it would be for us. But with three children, I knew I was finished with having my own. Once we had that discussion, he was very supportive and we went through the whole process together. We met the Intended Couple for the first time together and we all went out for dinner. When we finished the outing and got in our car to go, he immediately looked over at me and said: "After meeting these two and spending the day with them, I literally could not picture you doing this for anyone else". I always say that Brandon is more sensitive than I am, and he picked up immediately that this couple would be right for us.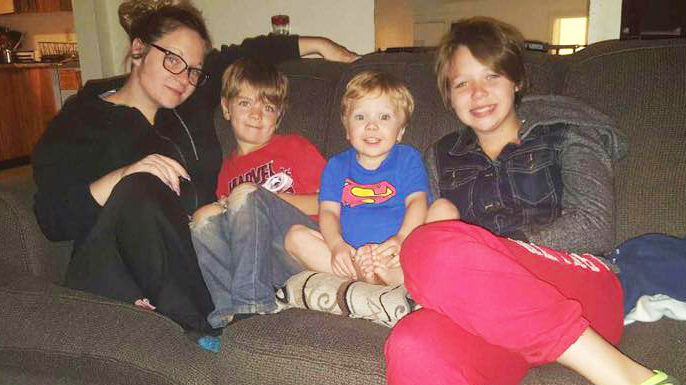 3. How did you explain surrogacy to your children?

My kids are now 14, 10 and 4. I went through my first surrogacy about 3 and a half years ago. Since I was carrying for a same sex couple, I was able to explain to them that these two men weren't able to have a baby on their own. I also explained to them that the baby isn't genetically ours so it's not related to them and wouldn't be their sibling. My older son is very literal, so after I explained things, he looked at me and said: "As long as you don't bring that baby home with you, I don't care what you do". I said to myself, "Oh boy, the judge has spoken!". My daughter has always been very involved with the pregnancy aspect of surrogacy and she loves babies. We will sometimes get together with the Intended Parents and she loves soaking up the energy of the little ones. Out of my three surrogacies all of them have been girls, and since my daughter is my oldest, she asks me why I only gave her brothers. I just tell her it's just the luck of the draw! My youngest has been really good through all of it. There was one moment where he saw one of the babies and asked if we could keep her. I told him that if we kept her then he wouldn't be the baby anymore. After that he was fine with seeing the babies going home with their Intended Parents.
4. What was the medical process like, taking medications and having procedures?
Before I started my journey, I did a lot of research about how the whole process would unfold. Canadian Fertility Consulting also has an amazing community of surrogates, so I asked a lot of other ladies how their experiences went because everyone is going to react to medications differently. When you first sit down with the nurse at the clinic, she explains how there is one method of taking estrogen and two available methods of taking progesterone. Neither method is particularly pleasant, and I had to decide between injections or suppositories. For me I chose the lesser of two evils and went the route of injections. I have a lot of tattoos and piercings, so the injections didn't scare me as much. I found that for each journey I did, the first injection was always the worst, but once it's over you realise that it really isn't that big of a deal.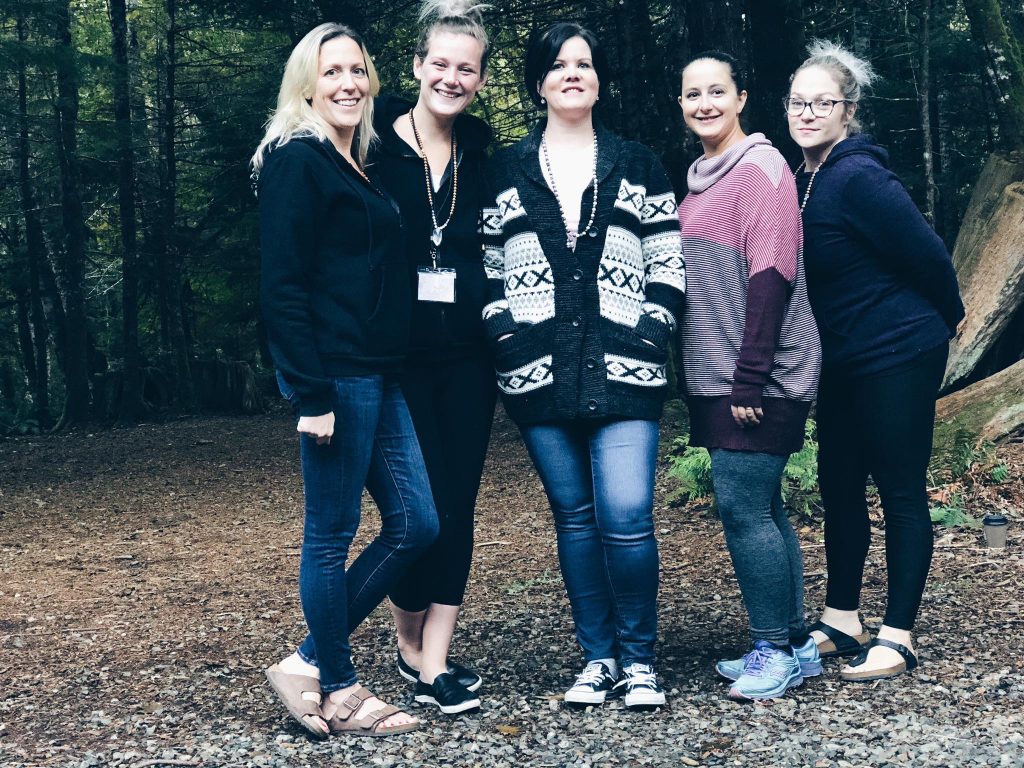 5. Why did you pick your intended parents?
I've carried twice and I have two sets of Intended Parents. The selection process now is already quite different than when I picked my first couple. With my first surrogacy, the agency reached out to me and said they had a couple who was really interested in my profile. When I saw their profile, read their story, and learned about their relationship with their pets, I just knew they were the right fit. I only ever read their profile because I just instantly fell in love with them. Right off the bat we had amazing communication, they were both so friendly and inviting. The same thing happened with my second surrogacy, where I only saw their profile and just instantly knew they were right for me. They were so friendly and very young at heart, and I'm going on to carry their second baby this year. Up until Christmas 2017 I told myself that I was done being a surrogate, but they recently approached me about growing their family and I just couldn't say no.
6. What was your relationship with them like?
Both couples were very different. My first couple was from Montreal and because of how close we were geographically, we were able to see each other more often. Our communication was always very open and we spoke to each other every few days. Even though we had several complications in the beginning of the pregnancy because it was identical twins, we were able to have those tough conversations. They were very accommodating and wanted to make sure I was being taken care of. Throughout our relationship it has always been a very open and honest friendship. I don't see them as often now, but we still get together once or twice a year, and we talk about once a month.
My second couple is from France. I met them for the first time about six months before we got pregnant, and the next time was right before my delivery. One of the nice things with having an International couple is that they stay in Canada for a couple of weeks after the delivery, which made up for the time we missed out on in the beginning. My second couple and I still stay in touch almost every day and I get photos of their little one all the time. I feel like the level of communication is really up to the Intended Parents once the journey is over, but I do make a conscious effort to maintain our relationships the best that I can.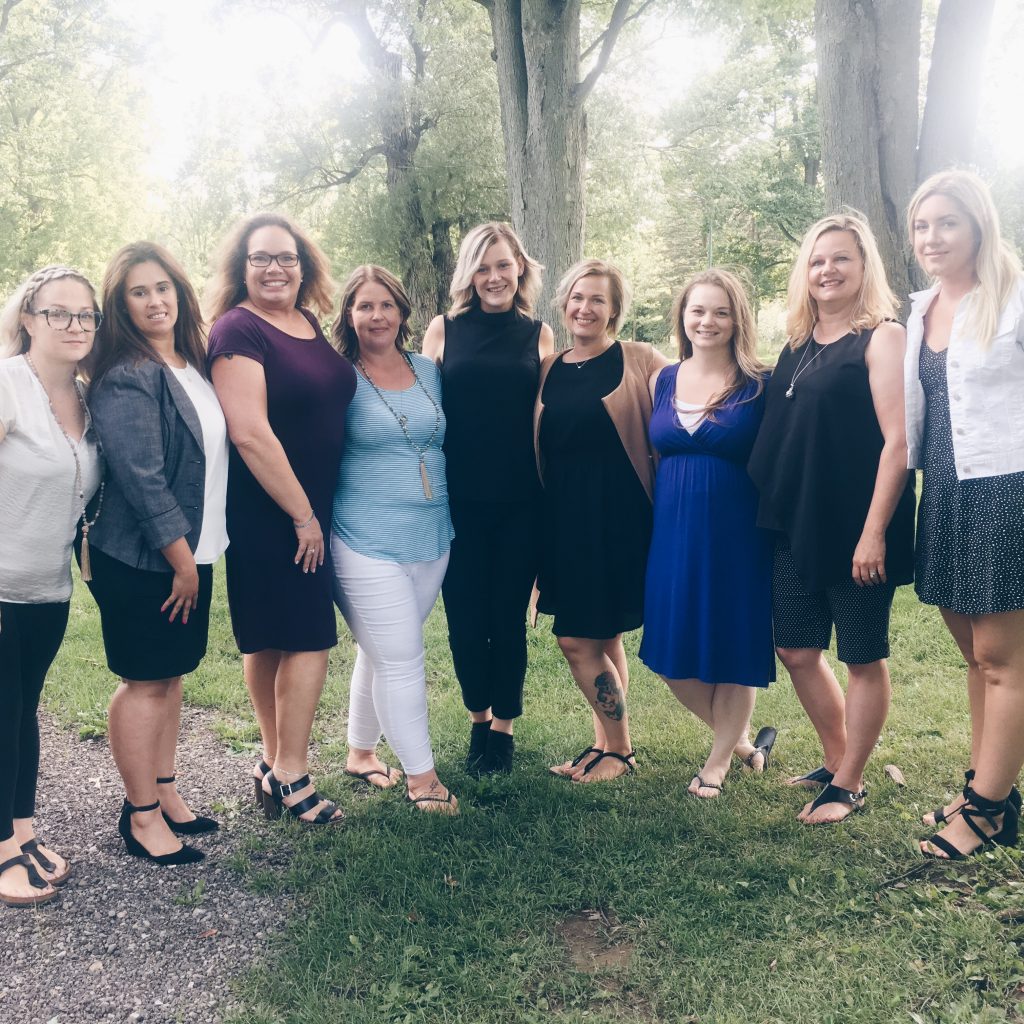 7. Did you have expectations about your relationship with them? Did reality turn out similarly?
For my first couple, during one of our first conversations I asked them what they were looking for in terms of communication and they made it very clear that any children that would result from this would know who I am, and they would like to establish an ongoing connection with one another. The way that I view it is that it's not the baby you are establishing that connection with, it's the couple, so at the end of the day these people became my friends. Everything they said at the beginning of our relationship is still in place four years later.
8. Was your surrogacy different than your own pregnancies?
For my first surrogacy, since I was carrying twins it was a bit different than my previous pregnancies. I was monitored very closely and the only issue that came up was twin-to-twin transfusion syndrome, where the babies were sharing the same placenta and the blood flow was unevenly matched between them. The syndrome is pretty rare, and the girls were born early. But other than that, my surrogacies have been very similar to my other pregnancies.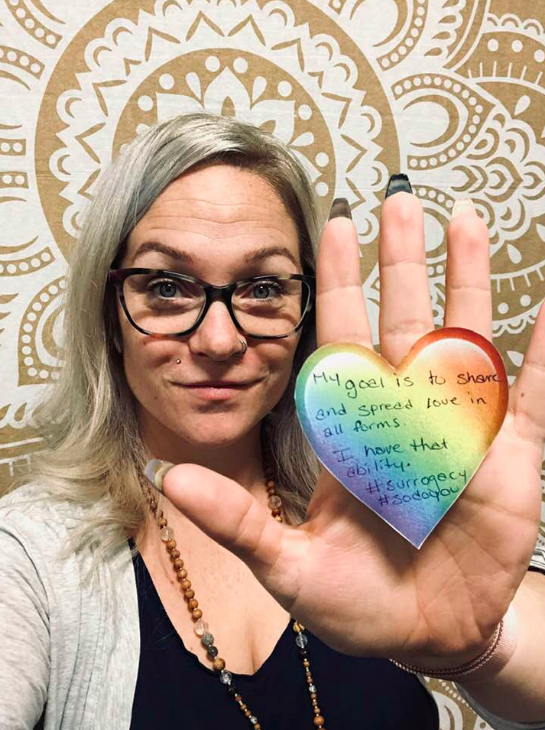 9. How did surrogacy change your life?
Surrogacy has truly opened my eyes. It's given me an amazing opportunity to teach my children just how blind love is, and the power to perceive what true love can accomplish in the world. It taught me how to be selfless and it's been a total pleasure to help others in a way that is so much bigger than myself. It's been a humbling lesson in giving without the expectation of receiving anything in return except love and friendship.
10. What was the best part of your surrogacy journey?
It would be the look on the Intended Parent's faces when they see their baby for the very first time. With my last Intended Couple, one of the father's actually caught the baby as it was being delivered and also recorded him reaction to seeing her for the first time. I remember looking over at them and one was full blown sobbing while the other was nervously laughing. One of the best parts was that they didn't know the gender, while I had known the entire time. I was able to keep it a secret for them, and it was fantastic to see their reaction when they found out it was a girl.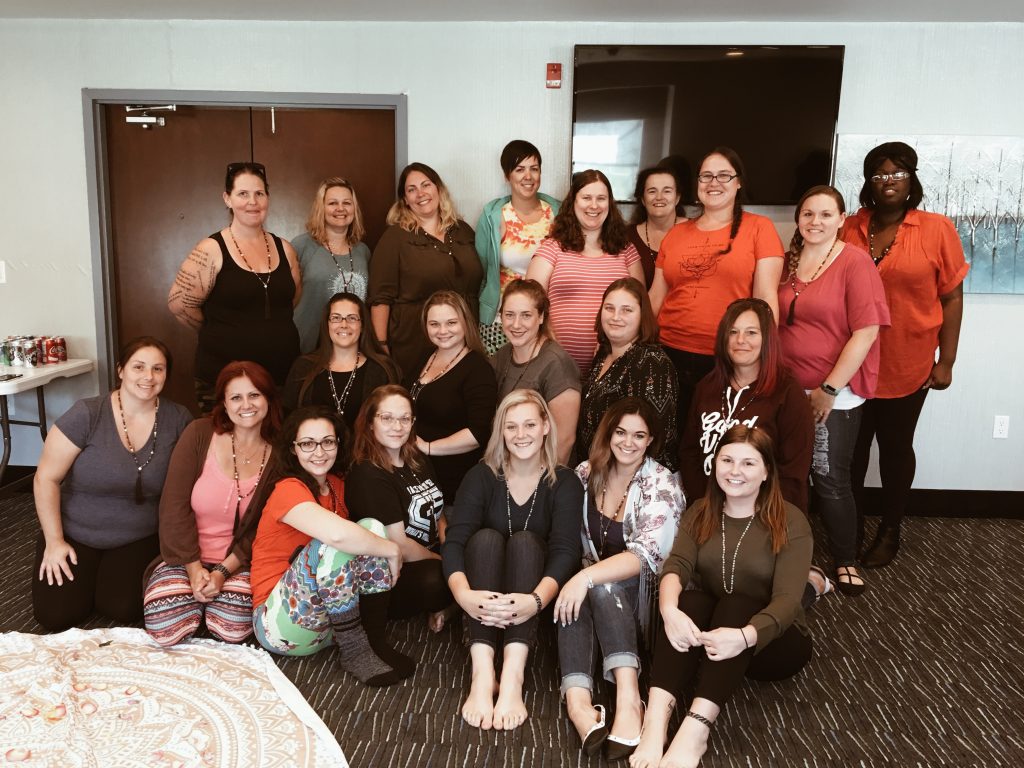 11. What would you say to someone considering surrogacy?
I would tell them that this is an experience they will never regret. While it can be an emotional process, it also incredibly rewarding. If this is something they have been thinking about for a while, there is no need to be on the fence about it any longer. It's a feeling that will touch your heart forever, don't wait and just do it!
12. Would you consider being a surrogate again? Why or why not?
With the twins being born early, I knew that I wasn't done with being a surrogate. But my first couple had their hands full with the two babies and weren't looking to have any more children. This led me to my second couple, but I was a bit apprehensive because I loved my first couple so much and I was nervous it wouldn't turn out the same way the second time around. But now, I just love them so much and I'm so happy that they reached out to me to be their surrogate for their second journey this year!
Thank you, Courtney, for taking the time to share your amazing surrogacy story with Canadian Fertility Consulting.