This past August, we were honoured to be a part of the Capital Pride festivities which take place in Ottawa each year. Canadian Fertility Consulting is a pro-LGBTQ organization, and many of our clients identify as such. CFC's Diversity Liaison, Kimberly Mc-Arthur Jackson, was in attendance to share her experience as a surrogate, offer information about the surrogacy process to potential surrogates and Intended Parents, and apply some fun and colourful temporary tattoos to anyone who visited CFC's booth.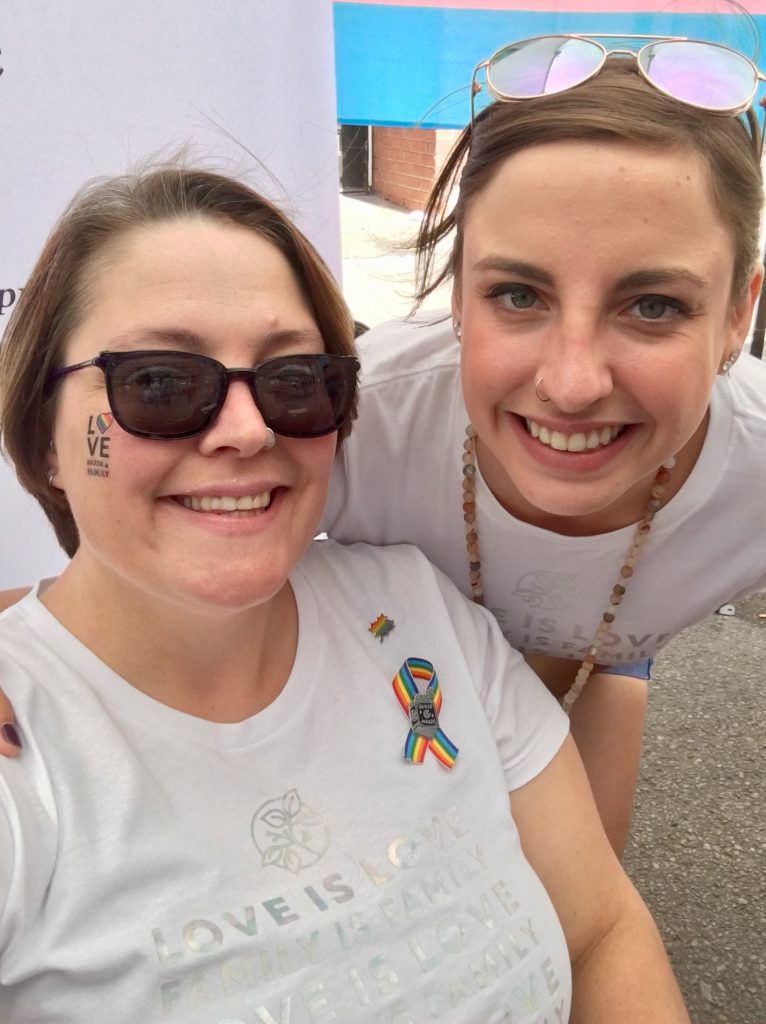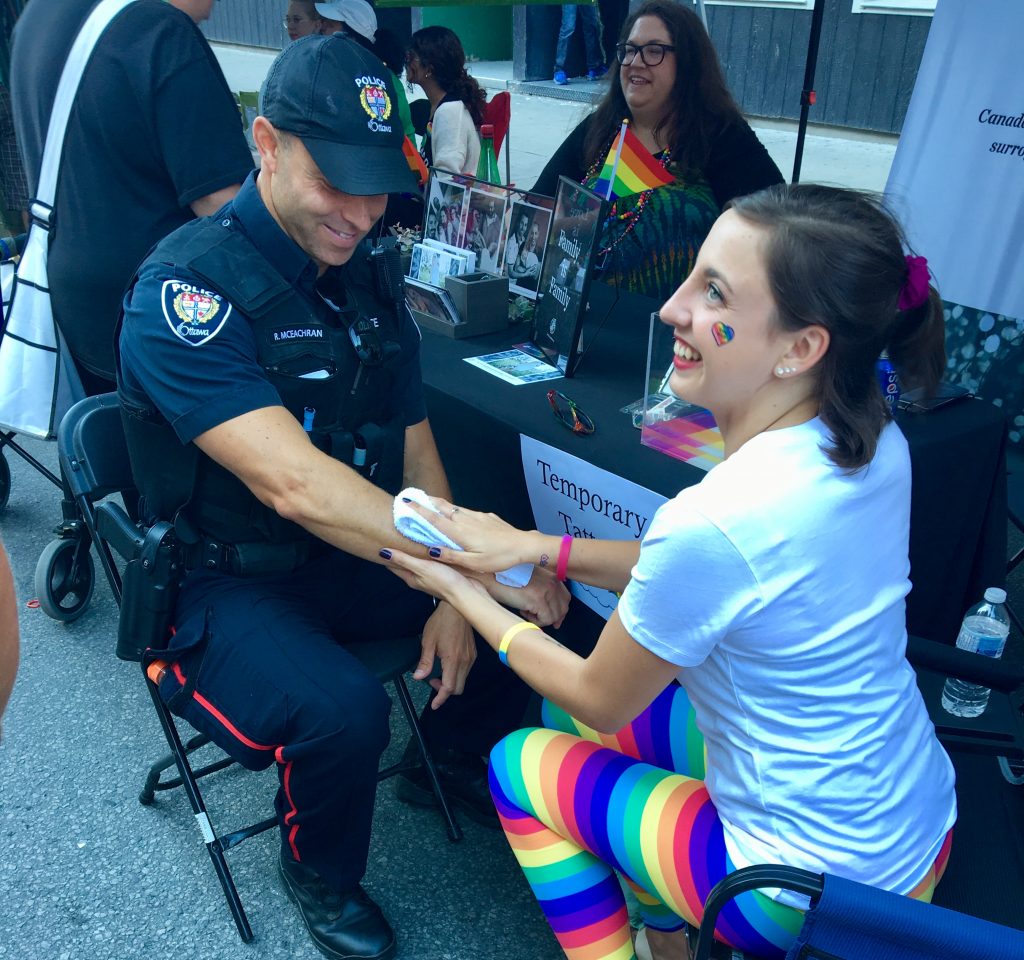 As Canadian Fertility Consulting's Diversity Liason, Kim is our go-to person for any questions or concerns regarding diversity and inclusivity within the company. Kim helps us ensure that no matter a person's race, gender, religion, or sexuality we are inclusive of all people who may exist within marginalized communities. Kim and her daughter Emma (CFC's Intended Parent Admissions Specialist) were overwhelmed by the outpouring of love and support they received from the visitors to CFC's booth.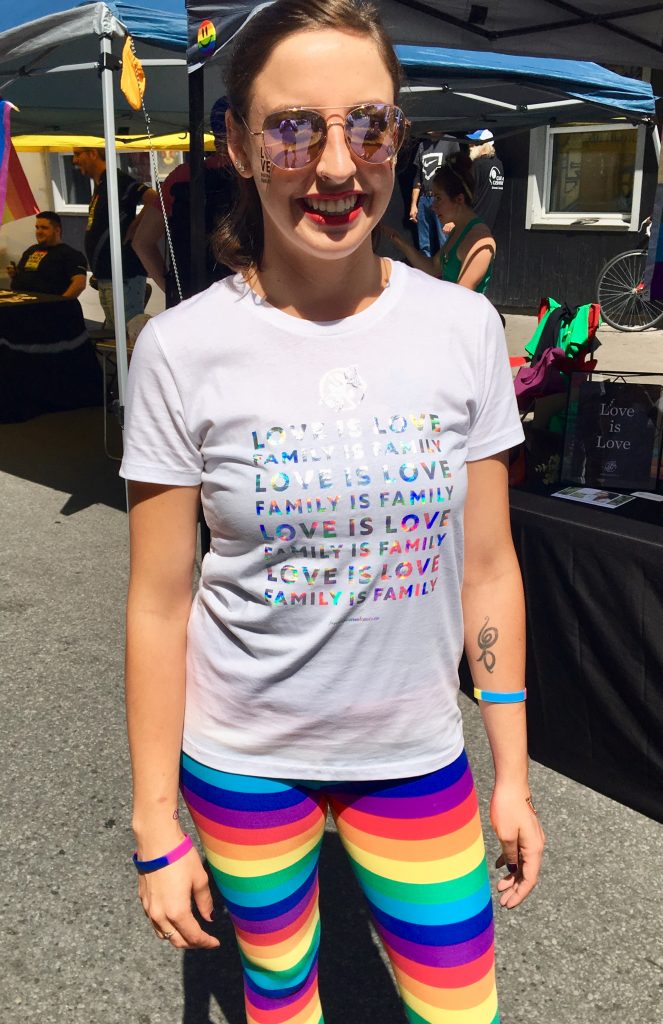 They heard from couples who had never heard about surrogacy before and couldn't believe this option existed in Canada for when they're ready to create their future family. Women who were mothers themselves came by and were excited by the potential of becoming a surrogate, and younger women who aren't yet eligible for surrogacy were amazed when they found out they could still help an LGBTQ couple in need through the act of egg donation by joining Egg Helpers.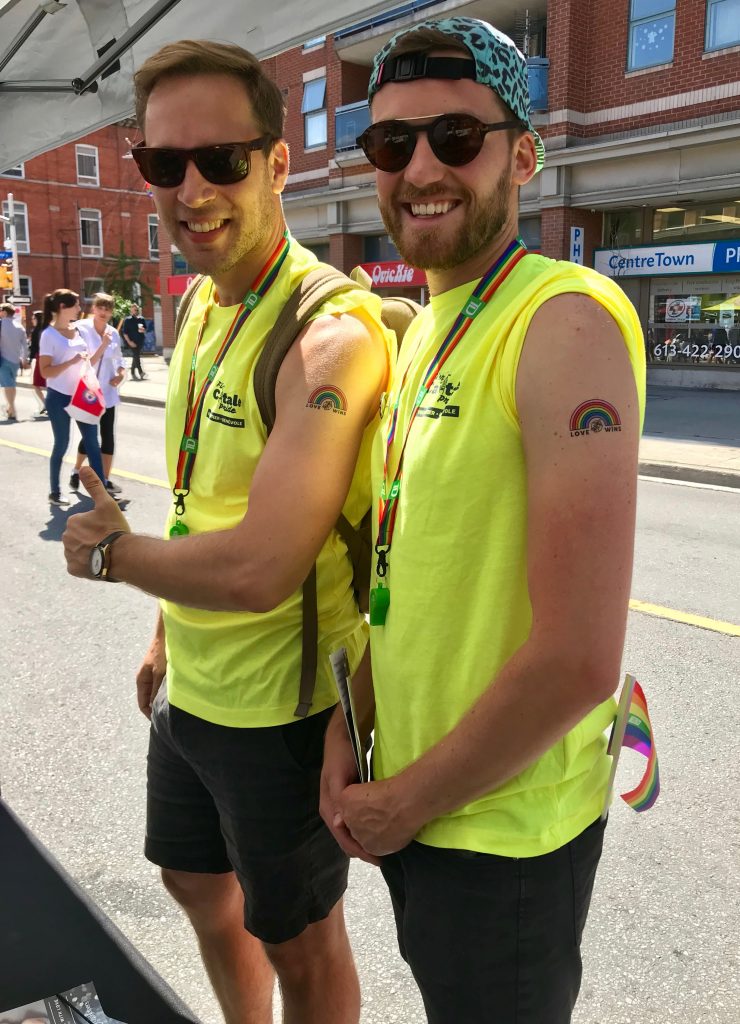 "A lot of people don't seem to have easy access to information about egg donation and surrogacy, so it was really awesome to see people's faces light up when they heard there was a way for them to help," Kim explained.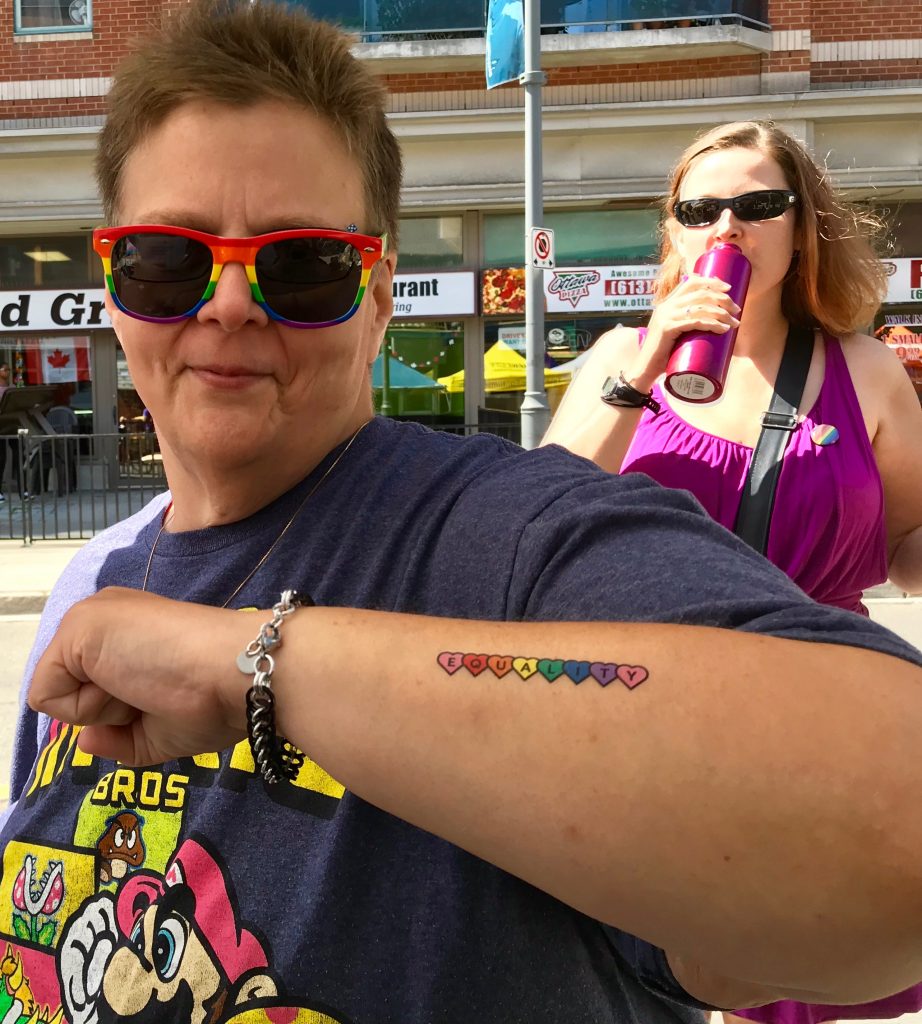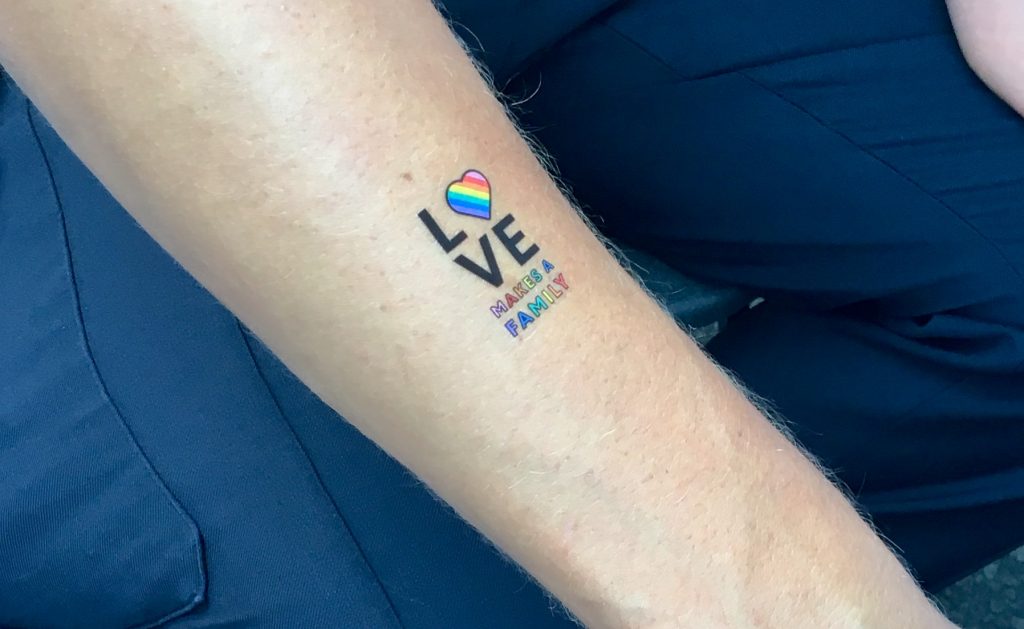 Both Kim and Emma had a wonderful time interacting with festival-goers and happily shared our custom-designed temporary tattoos with those who visited CFC's booth. As a three-time surrogate herself, Kim was able to share her first-hand experience with others about what the surrogacy process is like: "Almost everyone that visited our booth responded positively to surrogacy. Many had never even heard of it before, or knew that it existed within Canada, so being a part of Capital Pride is an excellent outreach opportunity for Canadian Fertility Consulting, and a great way to inspire and educate others about what family building options exist and how women can give back to their community in such a life-changing way," Kim describes.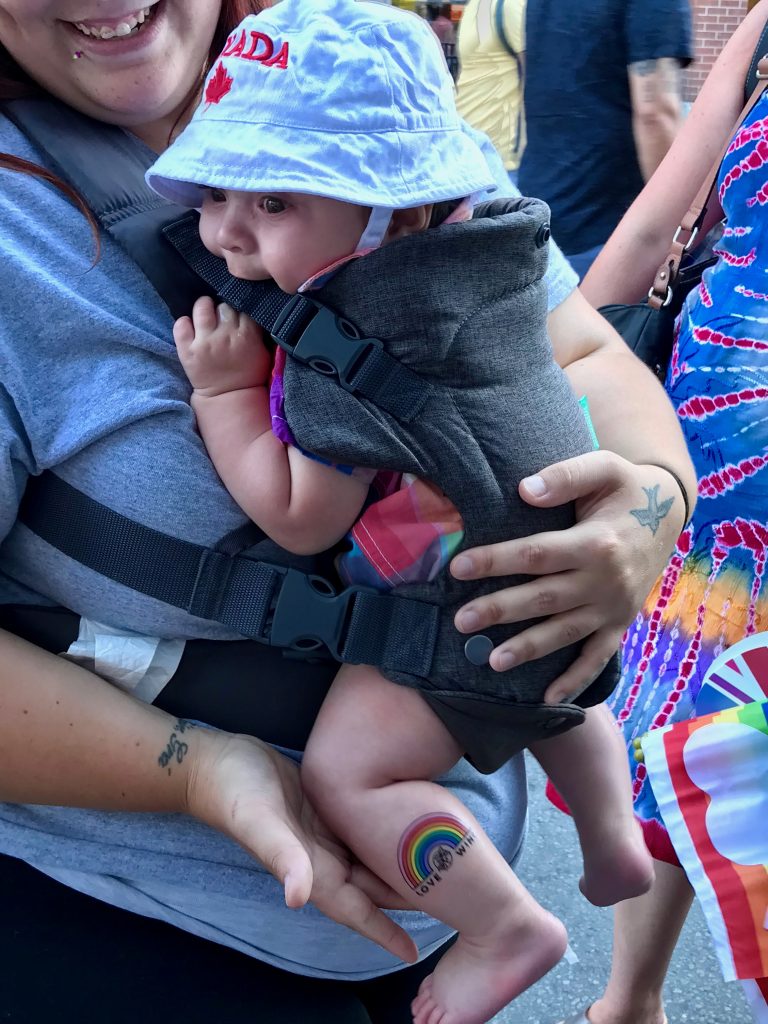 Attending Pride events is always a highlight for us, and we look forward to attending more events such as Capital Pride in the future. "Pride is always amazing," Kim says. "The atmosphere is so positive and inclusive, where everyone comes together to celebrate who they are. It's always such a wonderful experience, and I can' wait to go back next year on behalf of Canadian Fertility Consulting and all of the amazing work we do to help those in the LGBTQ community realise their dreams of having a family."