In these articles we interviewed several Surrogates in our program, who are currently pregnant! Follow their journeys as they go through their pregnancies and deliveries!
Tell us a little about yourself!
My name is Bree, I am a first time surrogate, I am married and am a mother of two. I'm 33 years old, and live in Trenton. Almost a year ago I decided to become a surrogate. However, I had considered surrogacy ten years ago for a family member, but she never took me up on the offer. Once I became more involved I found that I still didn't feel fulfilled, and I needed to help someone else, and begin my journey. I was introduced to my family at the end of July last year.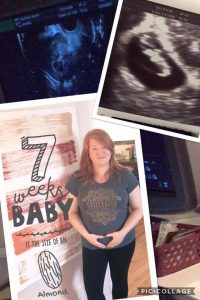 Why did you choose to become a Surrogate?
I chose to become a surrogate because I needed to fulfill that part of myself, and have a wonderful support system. I thought that by giving someone else the opportunity of giving them the love and magic of having a child it will make myself feel emotionally complete.
Why did you choose CFC?
I chose to be a surrogate with CFC because of the incredible support system for surrogates, and CFC advocates so strongly for the care and health of the surrogates for the entire journey. This helps makes the journey more stress relieving not to have to worry about any of the details.
What are your Intended Parents like?
My intended parents are super amazing; they are a couple of guys from France and have been together for many years. They're probably two of the most outgoing, and exciting people I have ever met, I love them and couldn't imagine doing this for anyone else.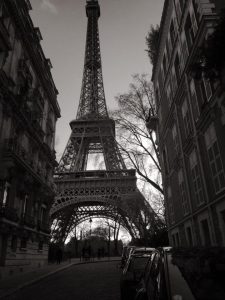 How did you pick them?
For me it was the amount of work and effort they put into their IP Bio, it told me all kinds of details about their lives, who their families were, that they were really at a place in their lives socially and emotionally that having children was the perfect next step, and I am so happy to be a part of their journey.
What does Sisterhood mean to you?
I think for me in relation to surrogacy, my journey has not always been sunshine and roses, it has had many heartbreaking downs. Sisterhood means that someone knows what I am going through and will always hold space for me, no matter what. We are all together.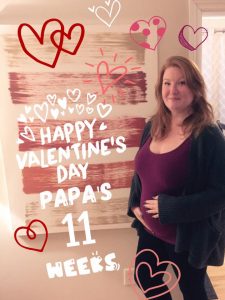 What stage of your journey are you at?
Currently 18 and a half weeks pregnant with a little French prince! Loving this pregnancy, it has been so much easier, and I can't wait to finish up and introduce my guys to their beautiful little boy.
What was the medications like?
Medications were a lot easier than I made it out to be in my mind before I started. I had worked myself into a tizzy, when in reality it wasn't that bad. My recommendation is to just place into your morning, daily routine that way you don't forget it. I was in medication for over 100 days due to some of the failed transfers, but it was a lot easier than I anticipated.
Once I graduated from the clinic to a midwife, I didn't have hesitations coming off medications, I was extremely positive of how healthy the baby was. When I went to my midwife the experience had changed. The level of care was wonderful but that transition was something to get used to.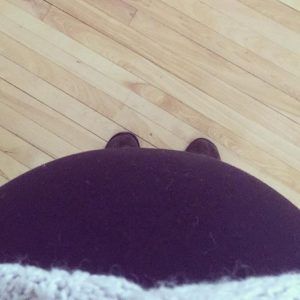 What was transfer like?
My very first transfer I didn't know what to expect, but it was really nerve-wracking. The actual procedure only took 5 minutes, but the waiting period afterwards felt like forever. Because my first two failed, I felt more determined than ever heading into number three. Each time we got a little further, and the procedure itself was less invasive than I anticipated.
How do you feel about the future?
Recently I have started to think about what it is going to be like, what am I going to face going through this last half of my pregnancy. I am so lucky to have intended parents who are so supportive. I am most excited to see their faces when they get to meet their son for the first time. I think this second stage has so much to offer me, I can feel the baby move and now it's a reality of what this journey is about, and of the child being real.
If you could describe the process thus far with one word, what would it be, and why?
Patience, the reason I say that is because there are a lot of things that are outside of your control. Such as the waiting period, there is a lot of waiting. A lot of things during this process do require time, and as much as you are excited to get started, there are a lot of time lines that are out of your control. In the end I was really happy that I took the time to be more patient with myself. Having patients while waiting for a positive pregnancy test, waiting for the ultrasound for a heartbeat, waiting for the gender reveal, waiting for the birth.