"This week we begin to get packed up and ready for the first of many amazing retreats this season. It's such an immense pleasure for me to begin preparing, planning, packing and creating all of the items that we are going to honour the surrogates with.
Our first stop is Nova Scotia from May 10-12th, and every time I'm there I feel so close to home, even though it's on the other side of the country. The women show up in such an authentic and real way; they are close and fiercely loyal to one another. Every time I'm with them I'm absolutely inspired not only by their love for one another, but also for their love of Sacred Surrogacy and the work that we do.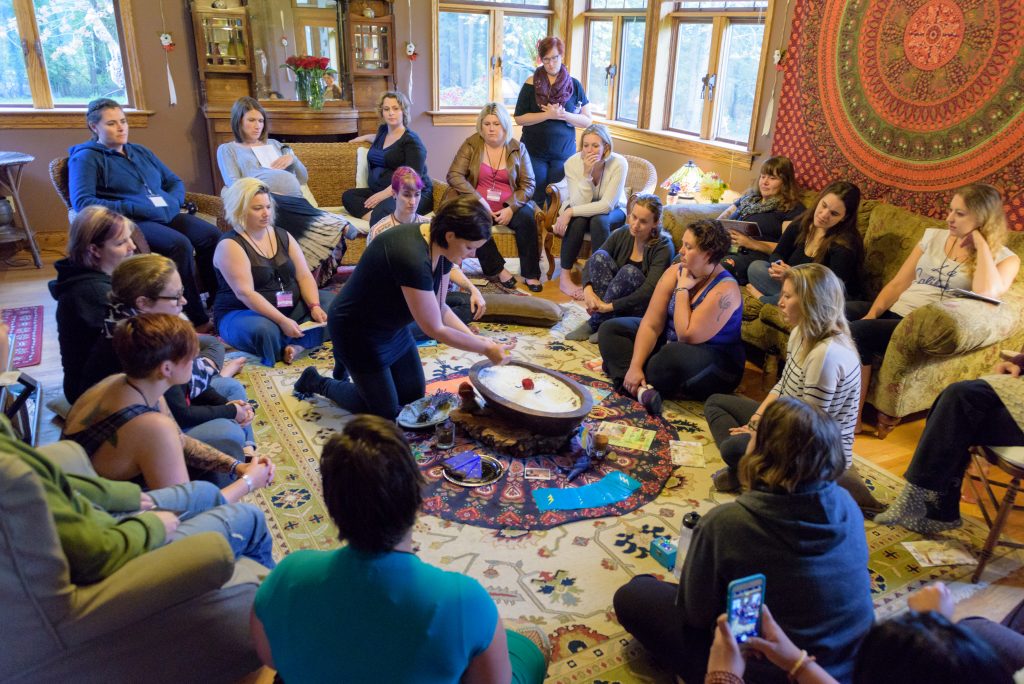 I anticipate this retreat season we will spend time with nearly 300 future, current and past surrogates in our program and it will be everything. After Nova Scotia, we are having retreats in British Columbia, Alberta, Saskatchewan, Manitoba along with two retreats in Ontario. When we invite these women to participate in the Sacred Surrogacy retreats, we really never know what the grouping will be. Will there be one pregnant woman or thirty? No matter the amount of pregnancies, it's amazing to see the grouping fall right into place, just as it should be.
I hope to update with blog posts before, during and after each retreat so that you can follow along with our amazing crew. The staff that shows up for these women act completely authentically, completely as themselves, and sets the stage for such a beautiful way to look at both pregnancy and postpartum, and to honour one another as women. Stay tuned as there will be plenty of updates along the way!"
-Leia Swanberg, Founder and CEO of Canadian Fertility Consulting and Sacred Surrogacy