First of all, we wanted to give you a little background about an event in France organized by Canadian Fertility Consulting in March. At the event, we had the chance to meet our lawyer and the CFC team. This evening went very well and gave us the chance to exchange with other future dads from all over France! What a pleasure to see some of us arrive with a stroller.
We had an appointment in a small Parisian restaurant privatized for the occasion. As soon as we arrived, we had the joy of meeting Leia and Breanne for the first time. We also met face to face our lawyer Rachel (so far, we've only exchanged e-mails and had Skype dates) and the meeting was also very enriching.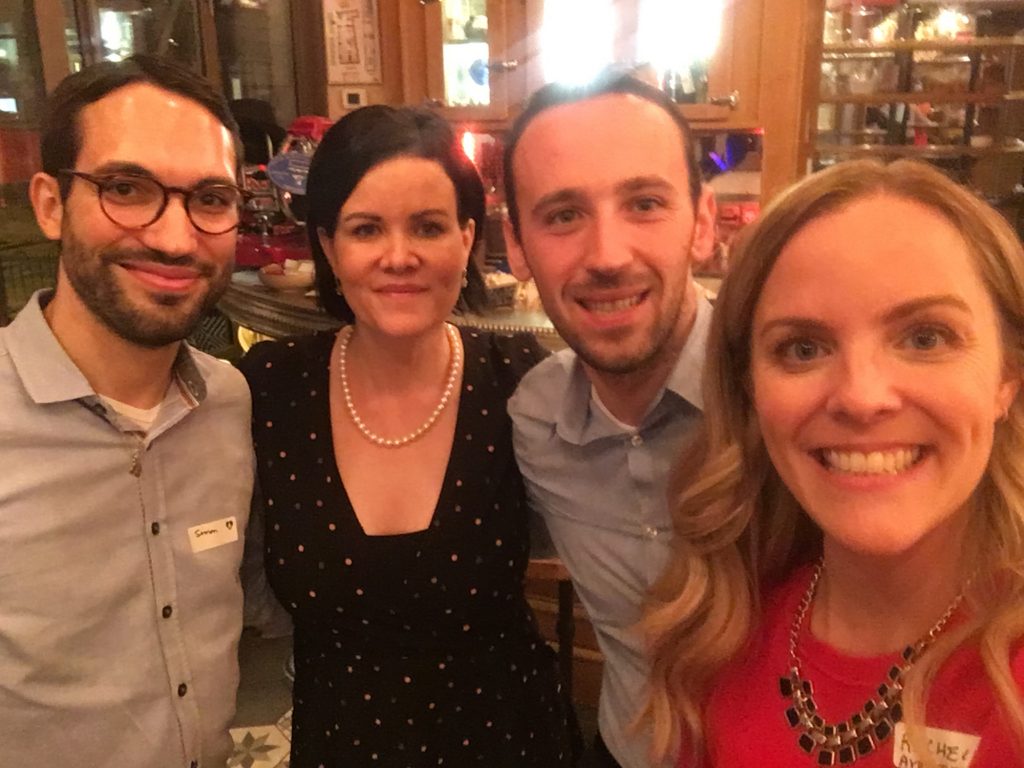 Let's go back to our journey now:
Since we've been matched and established a relationship with Courtney, we must now move on to the screening and drafting phase of the contract, which are often long-awaited moments with apprehension.
Indeed, it's thanks to the contract that we will write in stone our shared project between the three of us. It's also at that moment that any differences in points of view appear, which are not always expected.
As far as we're concerned, this step went very well! We took the part to discuss with our surrogate directly on the points of blockages (they were minimal). This approach is not recommended by lawyers or the agency, but our relationship is so strong that it allowed us to confront our expectations and imagine the way we will travel this journey together serenely.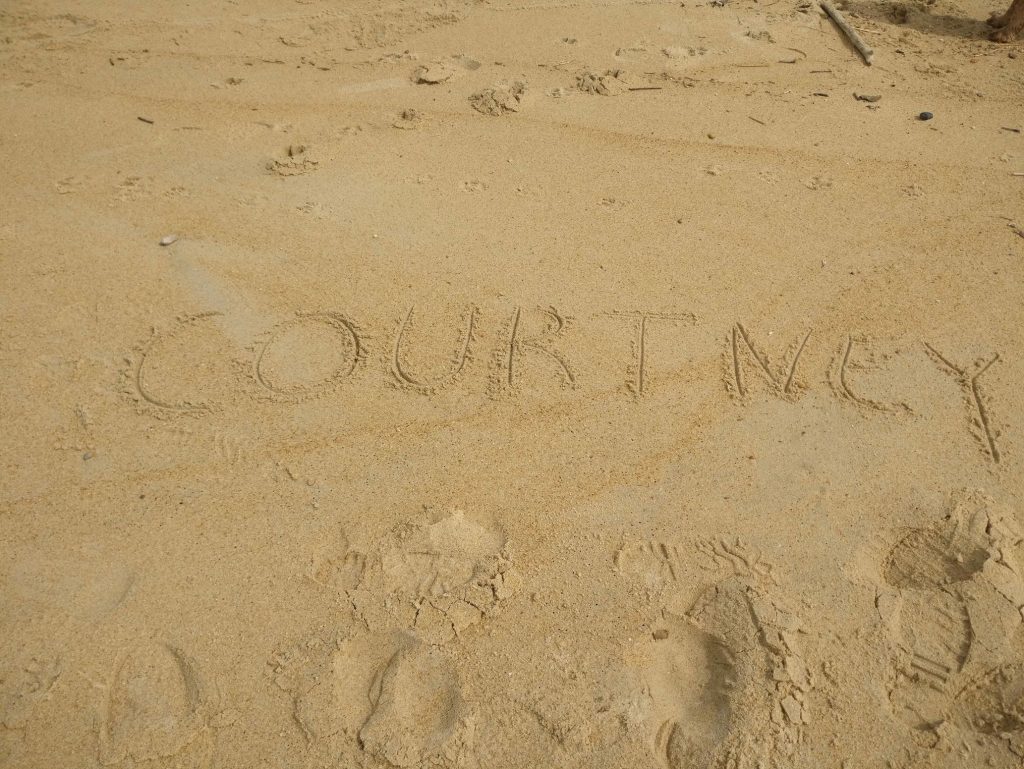 At the same time the contracts are being drafted comes a step that all future parents look forward to: the surrogate's medical testing! This step helps to determine if the health status of our surrogate is consistent to consider continuing the procedure together. Often, these exams are done before drafting the contract. But due to our experience with our first surrogate, and in order to save time, we decided to do everything all at once.
This period is always emotionally complicated. On the one hand we can't wait to make a transfer, on the other hand and depending on the results of the analyzes, everything could end overnight.
Courtney, our surrogate mother, left at the end of March to visit our clinic in Toronto with her husband, to do all the tests at once. We we're almost forced to cancel because Courtney's nanny wasn't able to keep her children over the course of the trip. But thankfully, our fantastic surrogate managed to find a solution! Everything is so close, yet still so uncertain and we feverishly await receiving the email with all of the results.
The results finally arrive, and they are very positive! All we need is the result of a blood test. It's with light spirits that we approach the following days until the results of the famous blood test reach us.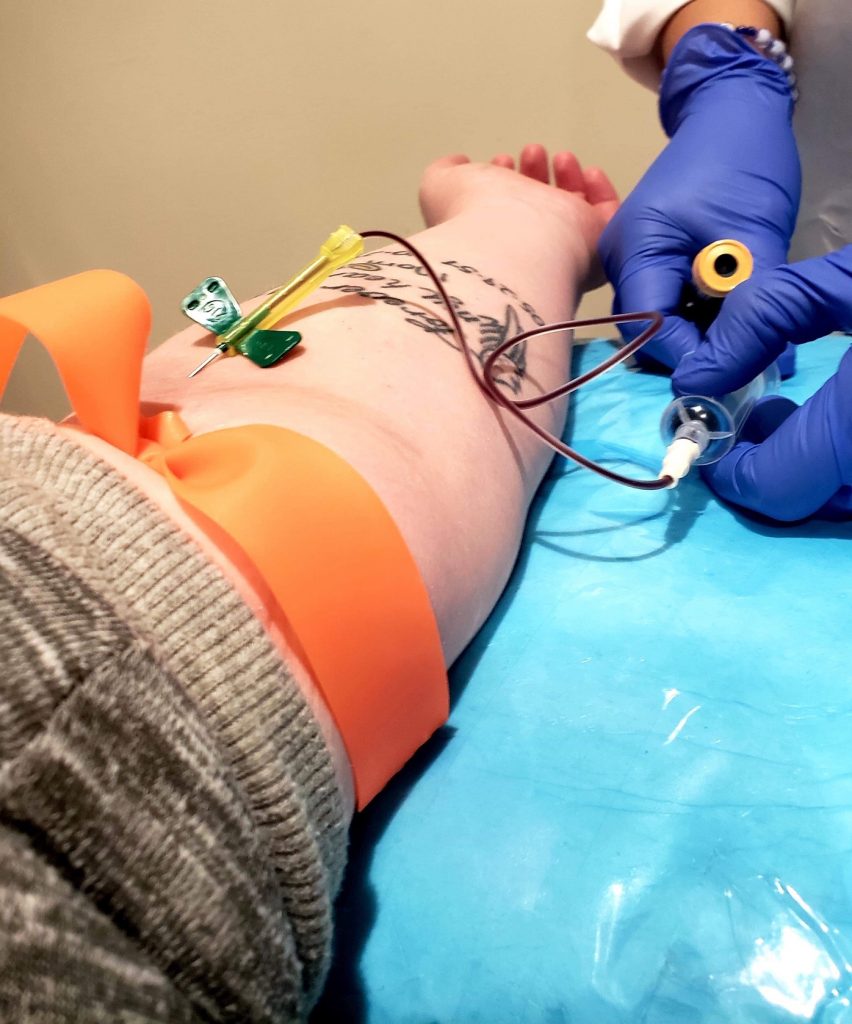 The result is negative. One of the elements of the blood test does not comply to predict and schedule a transfer soon. This is certainly a brake on our enthusiasm, but also for our surrogate who feels very sad not to be able to transfer on her April cycle.
In this adventure, I particularly remember these words of my grandmother who, despite all the hardships she has gone through in her life, has been telling me since I was a little boy that you have to keep the positive and never let the negative take over.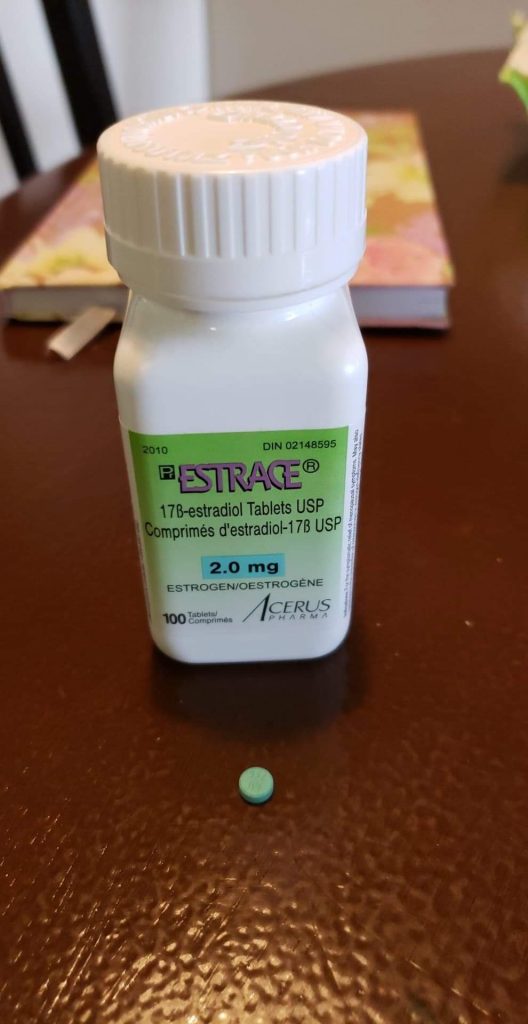 So, together we decided to be very present for Courtney and make sure she doesn't feel guilty about this. We exchange many messages and keep losing sight of the fact that this adventure is a path on which we stroll. What better way to walk than a winding path crossed by valleys with many bumps and hollows.
It's with this image in our minds and hearts that all three of us continue to move forward. The doctors recommend a one-month treatment. At the end, they suggest proceeding to a new blood test to see if everything is back to normal and to confirm or not the possibility of making a transfer.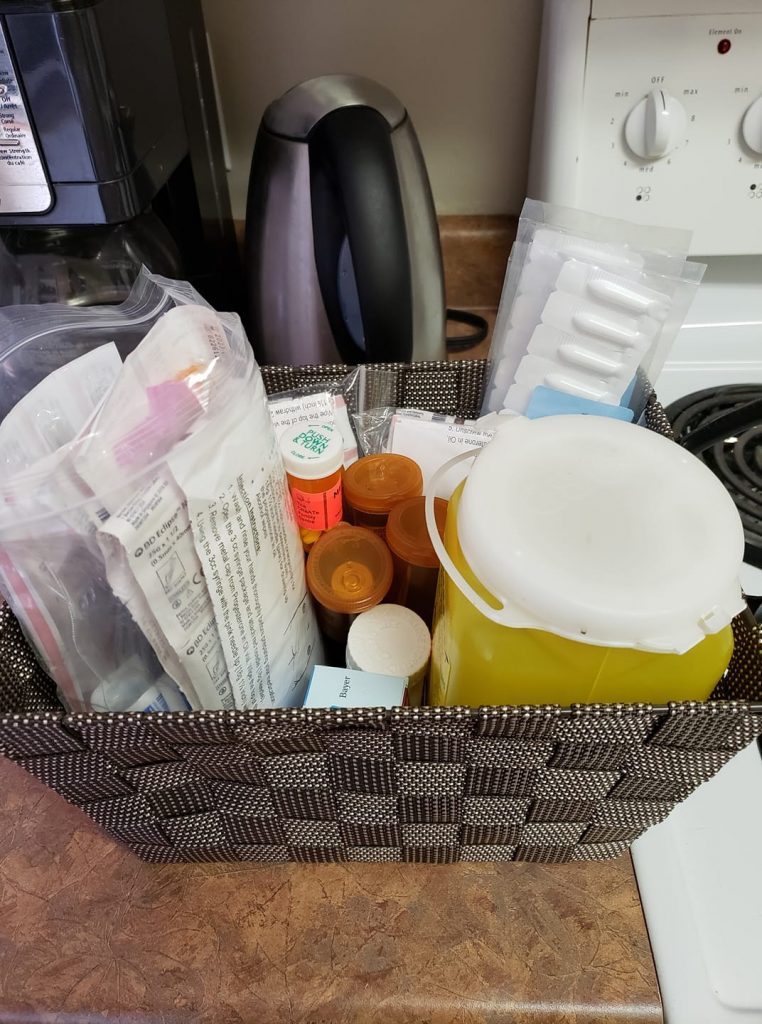 A month goes by and we are happy to receive positive results!
It's an explosion of joy for us and Courtney to receive this information. We almost feel like she's already pregnant! If the stimulation treatment is working properly, we will proceed with the transfer in the month of May hoping for great news for the coming months.
All three of us are very hopeful, watching the sun rise from the summit of one of its valleys that we have just crossed together.
---
Simon et Jérôme: Rédaction du Contrat et Examen Médical
Tout d'abord, nous voulions vous faire un petit retour sur un événement organisé par Canadian Fertility Consulting en France.
En effet, nous avons eu la chance de rencontrer notre avocate ainsi que l'équipe de CFC à Paris fin mars.
Cette soirée nous a donné la chance d'échanger avec d'autres futurs papas de toute la France ! Quel bonheur de voir certains d'entre nous arriver avec une poussette.
Cette soirée s'est agréablement bien déroulée. Nous avions rendez-vous dans un petit restaurant parisien privatisé pour l'occasion. Dès notre arrivée, nous avons eu la joie de rencontrer Leia et Breanne pour la première fois et ainsi d'échanger avec elles. Nous avons également rencontré en face à face notre avocate Rachel (cela change des e-mails ou des Skypes) et l'échange fut aussi très enrichissant.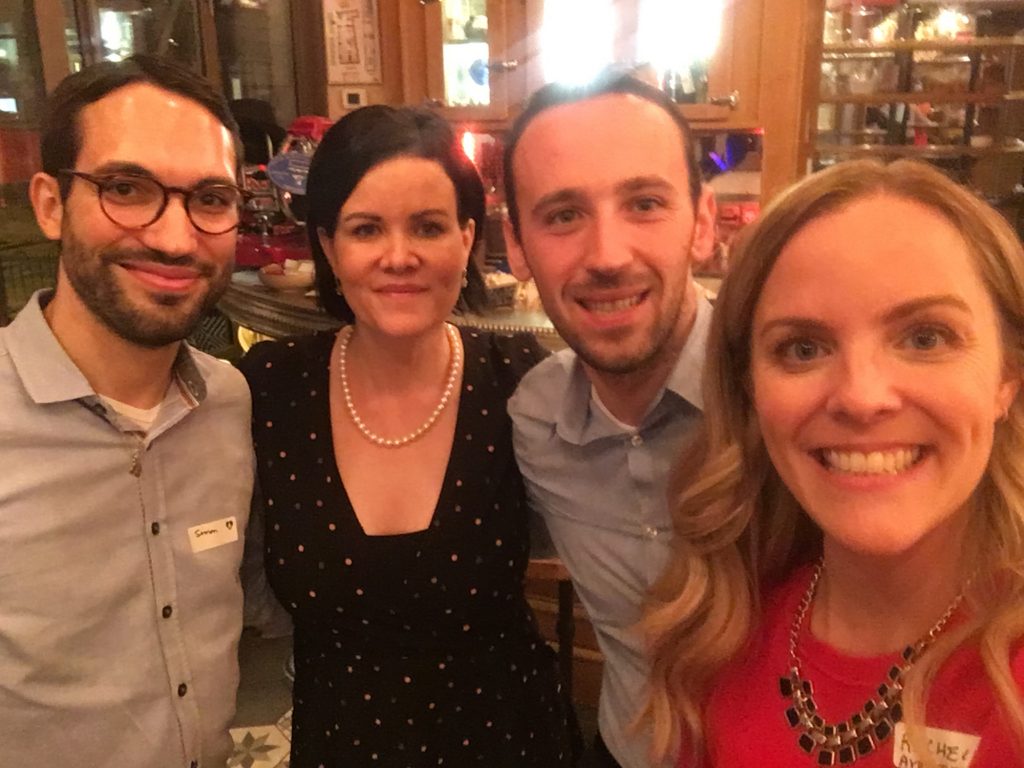 Revenons maintenant à notre parcours.
Une fois matchés et la relation établie, il faut maintenant passer à la phase du screening et de la rédaction du contrat, qui sont des moments souvent attendus avec appréhension.
En effet, c'est grâce au contrat que nous allons inscrire dans le marbre notre projet commun à 3. C'est également à ce moment-là que peuvent apparaitre des différences de points de vue, qui ne sont pas toujours prévus.
En ce qui nous concerne, cette étape s'est très bien déroulée. Nous avons pris le partie d'échanger avec notre mère porteuse directement sur les points de blocages (ils étaient minimes). Cette façon de faire n'est pas recommandée par les avocats ni par l'agence, mais notre relation est tellement forte que cela nous a permis de confronter nos attentes et d'imaginer le chemin qui nous reste à parcourir ensemble sereinement.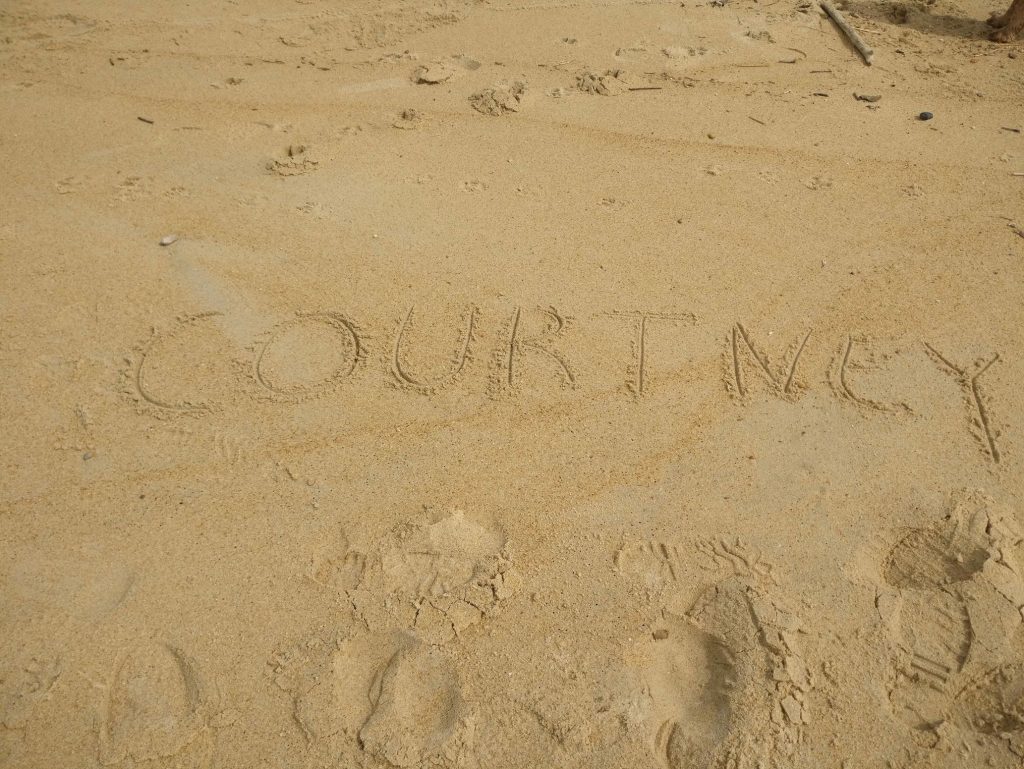 En même temps que la rédaction des contrats, vient une étape que tous les futurs parents attendent avec impatience.
Il s'agit de la phase des tests médicaux de la mère porteuse. Cette étape permet de déterminer si l'état de santé de notre mère porteuse est conforme pour envisager de continuer la procédure ensemble.
Souvent, ces examens se font avant la rédaction du contrat. Mais au vu de notre expérience avec notre première mère porteuse et afin de gagner un peu de temps, nous avons décidé de notre côté de tout faire en même temps.
Cette période est toujours émotionnellement compliquée. D'un coté nous avons hâte de pouvoir réaliser un transfert, de l'autre et en fonction des résultats des analyses, tout peut s'arrêter du jour au lendemain…
Courtney, notre mère porteuse, est donc partie fin mars à Toronto à notre clinique accompagnée de son mari, pour faire tous les tests en une seule fois. Nous avons failli annulé car la nourrice des filles de Courntey ne pouvait finalement plus les garder pendant le voyage. Mais heureusement, notre fantastique mère porteuse a réussi à trouver une solution.
Tout est enfin si proche et pourtant si incertain. C'est donc fébrile que nous attendons les résultats par e-mail.
Ils finissent enfin par arriver, ils sont positifs. Il ne nous manque alors plus que le résultat d'une prise de sang. C'est l'esprit léger que nous abordons les jours suivants jusqu'à ce que les résultats de la fameuse prise de sang nous parviennent.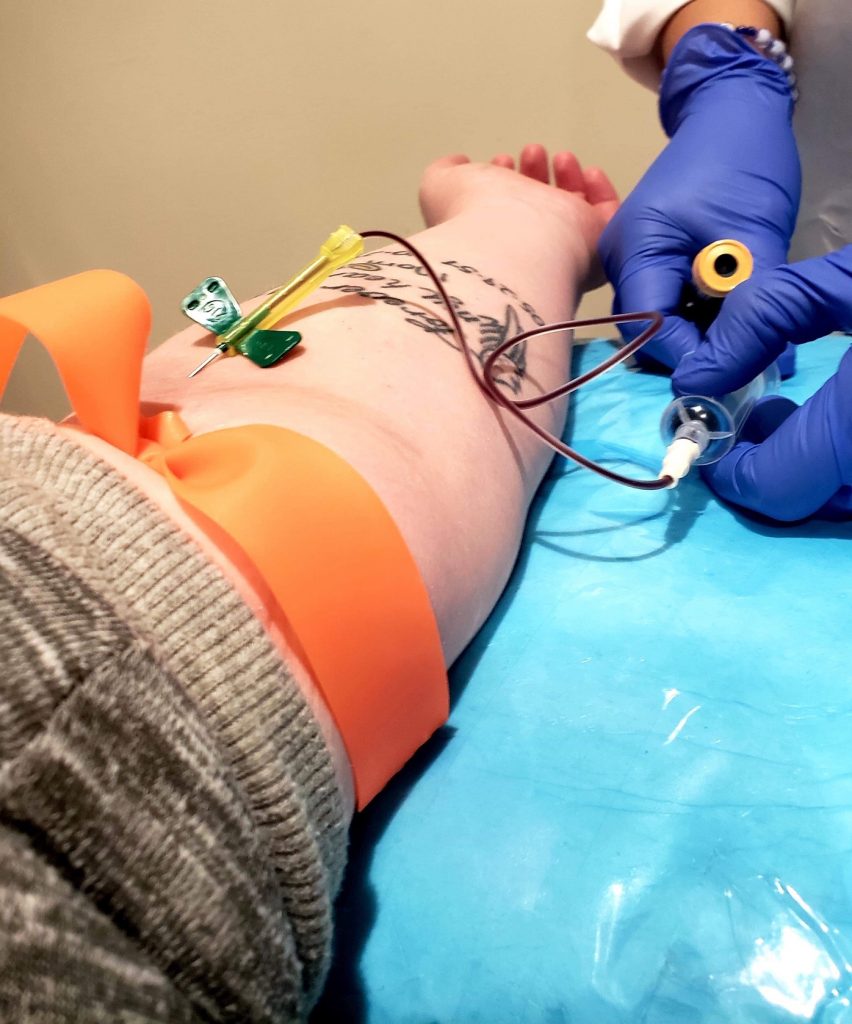 Le résultat est négatif. Un des éléments de la prise de sang n'est pas conforme pour prévoir et programmer un transfert prochainement.
C'est certes un coup de frein sur notre enthousiasme, mais également pour notre mère porteuse qui se sent très triste de ne pas pouvoir procéder au transfert sur son cycle d'avril.
Dans cette aventure, je garde particulièrement à l'esprit ces mots de ma grand mère qui, malgré toutes les épreuves qu'elle a traversées dans sa vie, me répète depuis que je suis petit garçon qu'il faut garder le positif et ne jamais partir perdant.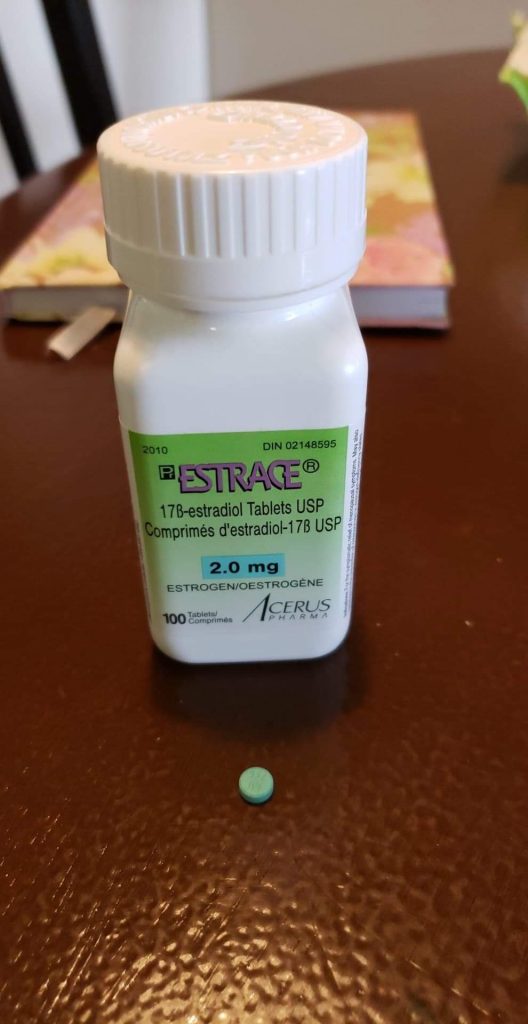 Alors nous décidons ensemble de surtout être tres présents pour Courtney et de la déculpabiliser de ce sentiment de ne pas être dans les « normes » pour procéder à ce transfert.
Nous échangeons beaucoup et ne cessons pas de perdre de vue que cette aventure est un chemin sur lequel on se balade. Quel plus beau chemin pour se promener qu'un sentier sinueux traversé de vallées avec des creux et des bosses.
C'est avec cette image dans la tête et le cœur que tous les trois nous continuons d'avancer.
Les docteurs préconisent alors un traitement d'un mois et à l'issue de celui-ci de précéder à une nouvelle prise de sang pour voir si tout est revenu à la normale et pour confirmer ou non la possibilité de procéder à un transfert.
Un mois se passe et nous avons alors le plaisir de recevoir des résultats d'analyses positifs.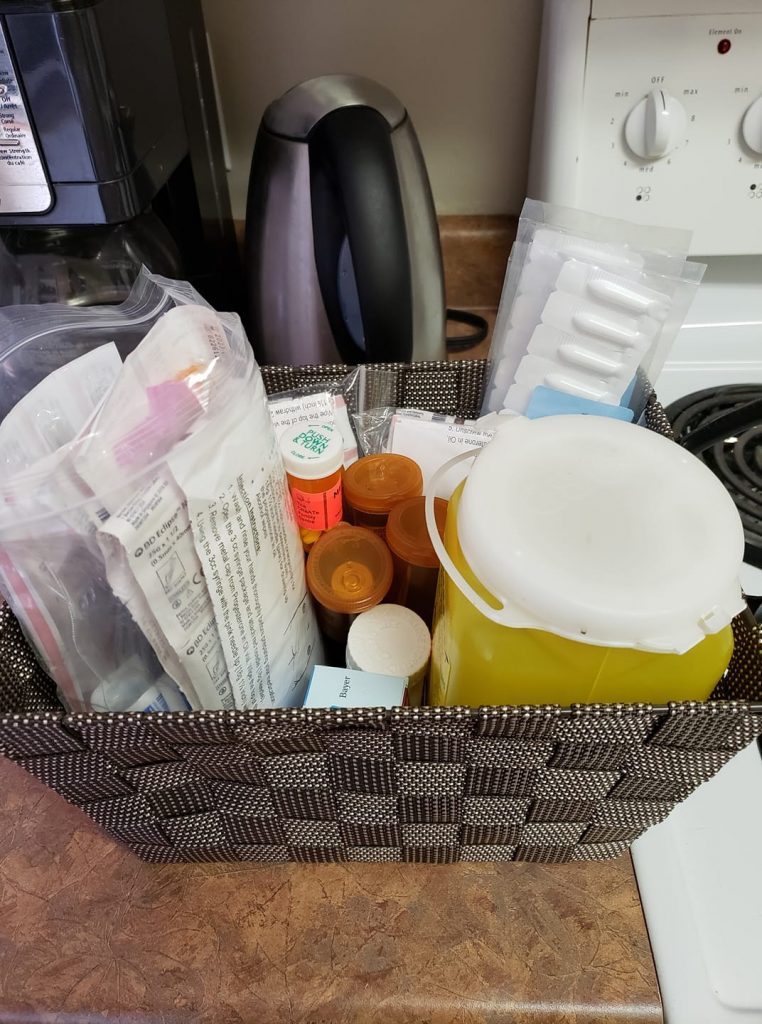 C'est une explosion de joie pour nous comme pour Courtney de recevoir ces informations.
Nous avons presque l'impression qu'elle est déjà enceinte !
Si le traitement de stimulation fonctionne correctement, nous allons procéder au transfert dans le courant du mois de Mai en espérant de supers nouvelles pour les mois qui arrivent.
Nous sommes trois personnes pleines d'espoir qui regardons le soleil se lever depuis le sommet d'une de ses vallées que nous venons de traverser ensemble.