At Canadian Fertility Consulting, we value the holistic contribution that doulas bring to our surrogates both during their pregnancy and throughout their post-natal recovery. In an effort to create more awareness about the benefit of having a doula, we have partnered with doulas across the country who are dedicated to empowering women and supporting them in their pregnancies. Today we're featuring Julie Saunders whose business, Julie Saunders Doula Services offers birth and postpartum doula care to women in and around the GTA, Ontario.
Why did you become a doula?
I've always had a connection to working with people and supporting families. With an educational background in social services supporting people in some way, shape, or form has always come naturally to me. After I started my own family, I became interested in birth stories, pregnancy journeys', and had the opportunity to hold space for others who experienced loss and/or infertility. After my daughter was born, with her being my third, I was considering my future work goals and the type of work I would return to. I recall a conversation with one of my friends where I remarked "I wish I could just hang out with pregnant mommas, families and babies". Her response, "so be a Doula". The rest is history.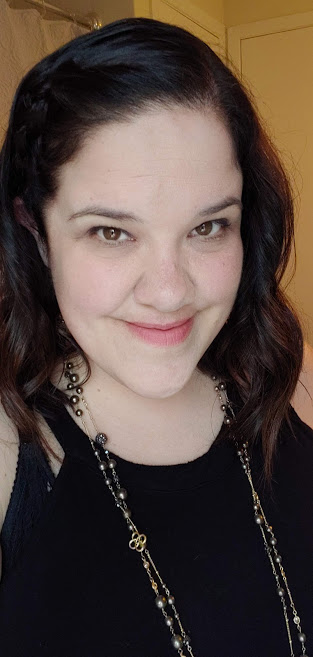 What kind of training did you take to become a doula?
I took my training through Doulas of North America, DONA.
Do you have your own business and what is your practice like?
I have my own practice but pride myself on regularly collaborating with and referring families, if needed, to other birth professionals. This includes lactation consultants, pelvic floor therapists, chiropractors, therapists, midwives, sleep consultants, and more. I believe working together as a community to give families the full spectrum of support they need before, during, and after birth is essential in creating and keeping healthy, happy families.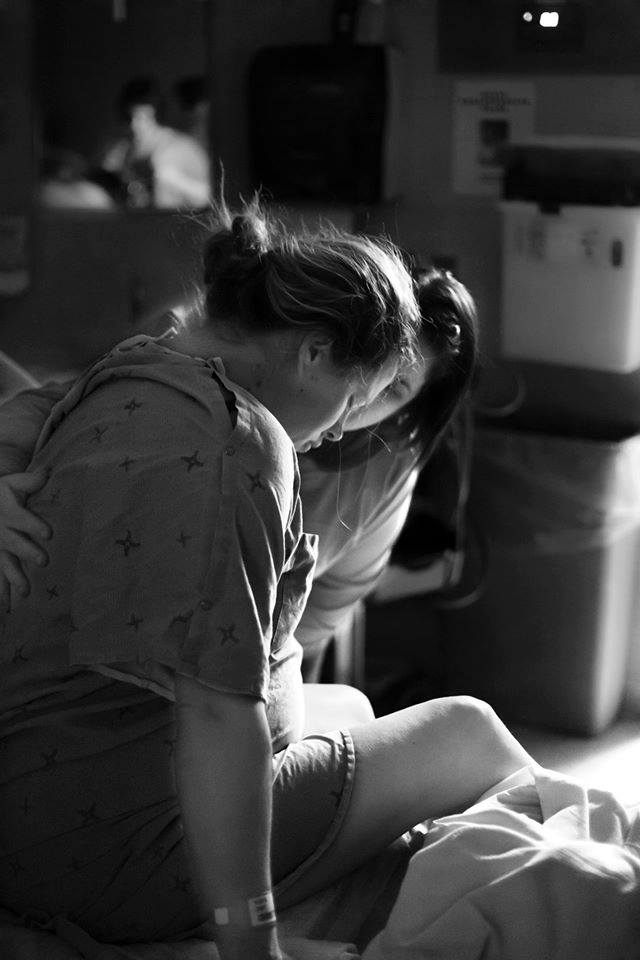 What do you specialize in?
I am a birth and postpartum Doula as well as a prenatal educator.
What kind of clientele do you work with?
I typically support women and their partners, surrogates, intended parents, and their families. As much as I like to joke around about a labouring woman being the star of the show, my role as a Doula is to support the co-stars too; partners, extended family, other children. From moment to moment my clientele could change, but at the core I support families who are growing theirs.
Can you take us through a day in the life of a doula?
A day in the life of a Doula is always an adventure, we do not do the typical 9 am to 5 pm day. Some days I am teaching prenatal classes, other days I am with families providing postpartum support. There are days I am with a family during their birth or meeting up during their initial birth and/or postpartum consultation. These consultations give families an in depth look at how my role as their Doula will support them before, during, and after birth. In between all of that, I am working behind the scenes on administrative tasks that go hand in hand with being self-employed. This might include marketing, networking, paperwork, building materials and resources to help educate my families, and more. When I am "on call" I am sure to be close to home and my phone. It is important that my families know I am only a phone call away. During these times it is important not only for my families to be well rested but me also. I've had my fair share of all-night births and I like to be at my best to support families. Postpartum support varies. Each family is unique and it's my job as a doula to listen, draw on my experience and training as a Doula, and implement support accordingly. That might include helping out around the home with light tidying, dishes, laundry, and caring for baby while mom or dad has a rest or a few moments to themselves. Additionally, helping parents with tasks that they might be initially nervous about, and bathing the baby and breastfeeding are common as well. Sometimes support comes in holding space for a family and just listening. Although the tasks may differ, the goals of postpartum support are the same, supporting women and families after birth.
What are the benefits of preparing for birth with a doula?
Preparing with a Doula for birth has many benefits. Doulas offer continuous ongoing support. We are unique from other care providers in that we are exclusively there to support you. Our attention is not divided, and you have the knowledge that your Doula will be there with you. This can mean at home during early labour, into active labour, and transition into hospital. Most Obstetricians work on a rotating schedule so often families will have a care provider whom they have yet to meet as well as nurses who they will be meeting for the first time. Midwives usually work in a team so you will have had an opportunity to meet them before the birth, but what if it's not your favourite midwife on the team that shows up? Doulas meet with you and offer additional prenatal education you might not receive from your care providers; we learn about you, your family, and wishes for your birth. We give hands on practice to prepare for the birth you want. You can reach out anytime to your Doula during pregnancy for support, resources, a conversation, all those little things that might not warrant a phone call to your medical care provider.
Why is it important to have post-partum care, and how does a doula help support this?
Postpartum care is something I am very passionate about. When I teach prenatal classes, we do an entire evening on postpartum planning and care and homework is required! After birth, once the adrenaline has worn off and sleep deprivation sets in, things can get difficult for new moms and families. The hormones racing through a woman's body are a physiological adjustment that can put a strain on partners and family members who are trying to help but are met with tears over spilled milk, for example. Doulas have experience in supporting new mothers, and can determine what is typical during those first few weeks and months versus behaviours that might warrant a visit to their care provider. We have all heard it before that it takes a village, and postpartum doulas are it. When I am postpartum planning with my families, I help them setup their village of support. I help them investigate who they will need and for what tasks. For surrogates, this time of healing is unique and having a Doula to help them honour the journey they have been through, along with healing their physical body, and emotions is essential.

Why do you think a surrogate would benefit from a doula?
Surrogates benefit from having a Doula because we are their person. Our main focus during birth is to offer continuous physical, emotional, and informational support. As mentioned previously, women giving birth are given the starring role. We do not forget about our co-stars but our star is the top priority. During birth it's natural for everyone in the room to move their attention to the new babe after their debut. My role as a Doula is to continue my support to the woman, to be there with them as they finish this process. I've seen all too often how alone a woman can feel once the baby is born, they get forgotten about. Especially in cases with surrogates, eventually intended parents will go home with their new baby. Surrogates may need extra support in dealing with the hormonal mix that is still happening to their body, as well as the lactation that occurs regardless of the fact that there is no a baby to latch on. A surrogate deserves the support of a Doula through their entire journey, and that includes the postpartum period.
What attracts you to working within the surrogacy community?
I've been blessed to work with the most amazing families. Each birth has brought me joy, and the relationships I have built are nothing short of amazing. I was attracted to surrogacy because of the people who I'd be able to support. It takes an inspiring individual to embrace this journey. I want to give back to these amazing women who are giving so much of themselves to other deserving parents-to-be wanting to start their families.