At Canadian Fertility Consulting, we value the holistic contribution that doulas bring to our surrogates both during their pregnancy and throughout their post-natal recovery. In an effort to create more awareness about the benefit of having a doula, we have partnered with doulas across the country who are dedicated to empowering women and supporting them in their pregnancies. Today we're featuring Shandelle Ferguson whose business, Blossom and Birth Doula Services offers birth and postpartum doula care to women in and around Halifax, Nova Scotia.
Why did you become a doula?
Originally, I saw myself as being a midwife. However, once I started to have my family and truly understood my passion, it was just not in the cards to move to a province that had the midwifery program. After I had my third child, I was ready to do something I loved. A friend mentioned I should consider being a doula. I never really knew what that was so I researched and researched some more. I realized my fire for supporting families of all types, educating pregnant people about choices, and truly just being a supporting presence during pregnancy and birth, was burning in my belly. I read through mission statements of different training organizations and decided Doula Training Canada was the right fit for me. As fate had it, there was an in-class training happening in two weeks, so I signed up. And that was it. I was feet, head and heart in, and I haven't looked back since.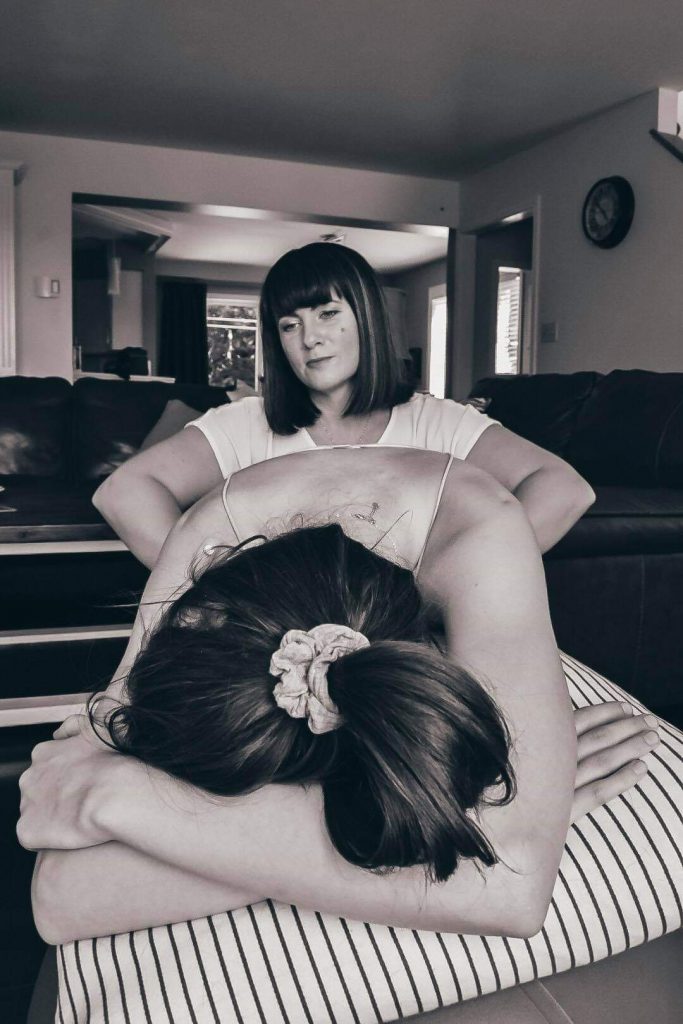 2. What kind of training did you take to become a doula?
Birth doula training is a 2-year course and the Postpartum doula training is another 2- year course. It is comprised of in-class training, modules and coursework online, book reading and reflections, assignments and projects, certifying clients and finally an oral and written exam.
3. Do you have your own business and what is your practice like?
I do have my own business. Blossom and Birth Doula Services was born the day I finished my in-class training. I'm fairly busy and very close to being a full-time doula. I mentor new doulas as well.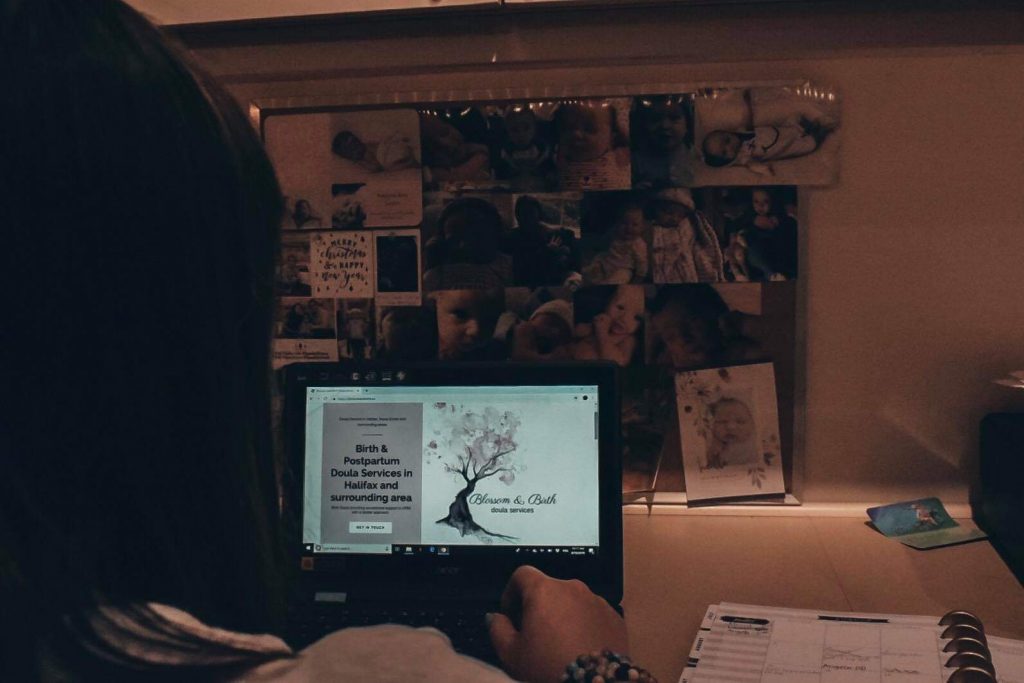 4. What do you specialize in?
I don't know if you can specialize in anything in the birth world, because it is ever-changing and evolving. However, one thing remains the same, a birthing person needs support, someone to hold space and be there with them to reassure, educate and validate their choices. So, I guess you can say I specialize in supporting families, no matter what their choices are.
5. What kind of clientele do you work with?
I work with all types of families, first-time parents, people with more than one child, single parents, and same-sex/nonbinary families. My style is comforting, educational and unbiased. I also like to laugh, so people who like to laugh and love are usually who are attracted to my support style.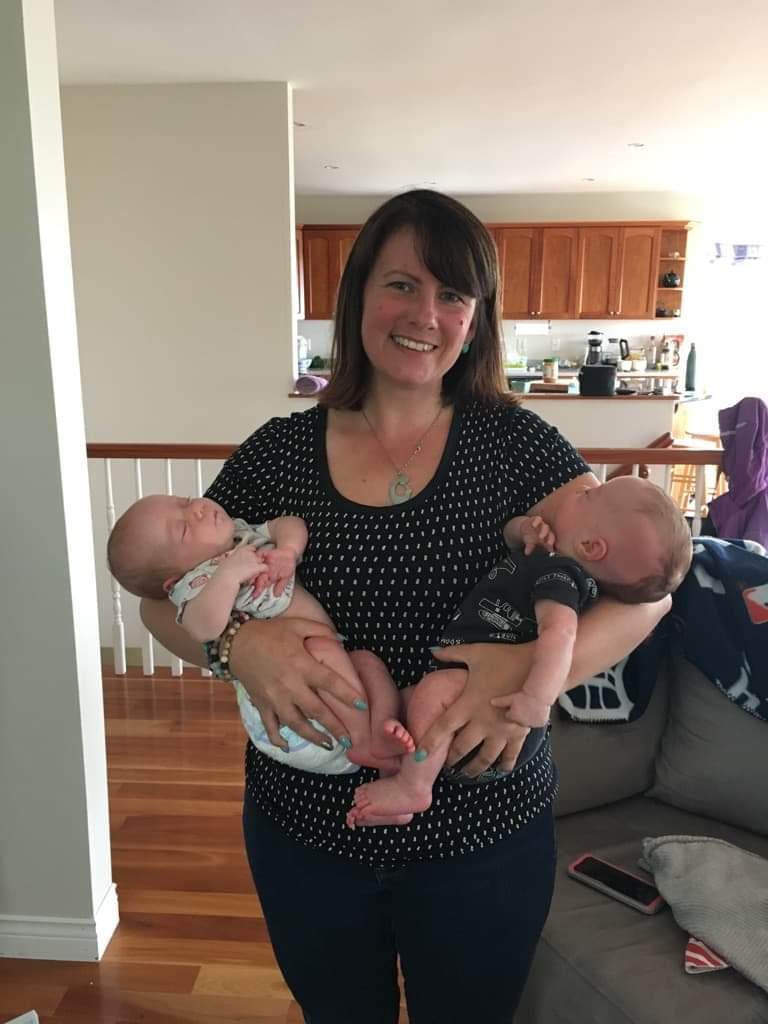 6. Can you take us through a day in the life of a doula?
My typical day starts with coffee – always coffee – followed by a quiet chat with my partner before our children wake up. Then I mentally plan out my day, check my calendar, see what I need to plan for. Often times that involves printing consult packages or prenatal forms for clients. I check in on all my clients at least once a month and then more often as the last month draws closer. I am on call 99% of the time, so my night time is comprised of going to bed by 9 (I know that may seem early) so I can be fully rested in case I get a call in the middle of the night to support a family.
What are the benefits of preparing for birth with a doula?
When you hire a doula, you get unbiased, Evidence-Based information to help you make choices regarding your labour and birth. Different from a classroom-type atmosphere, prenatal visits with a doula are catered to information on things you want to know as opposed to a wide variety of things you may not need or want to hear about. Evidence shows that having a doula present at your labour and birth decreases interventions and increases the satisfaction with the experience, and so many more great statistics.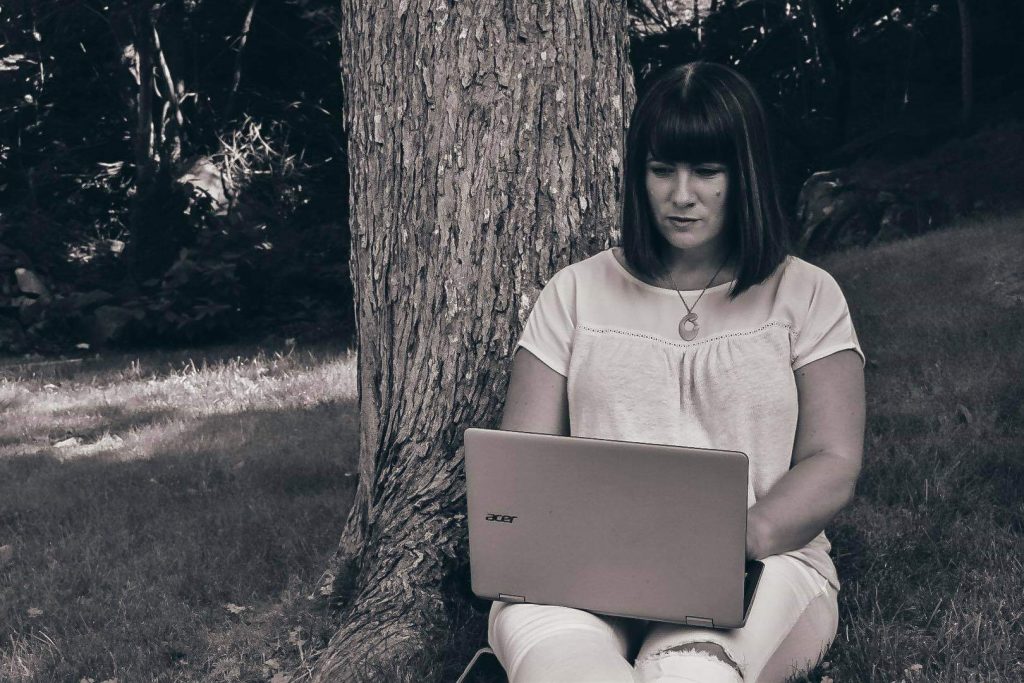 7. Why is it important to have post-partum care, and how does a doula help support this?
Postpartum care is oftentimes overlooked in society. Everyone wants to hold the baby, and often times the birthing person gets overlooked. Having a doula to help you get things done around the house so you can sleep, shower or just rest is key to a healthier recovery. Not only is your body healing, but the hormone levels are dropping so fast that postpartum mental health issues are a huge concern. When a birthing person has support postpartum to help navigate emotions and take care of things around the house, they are better able to rest and heal.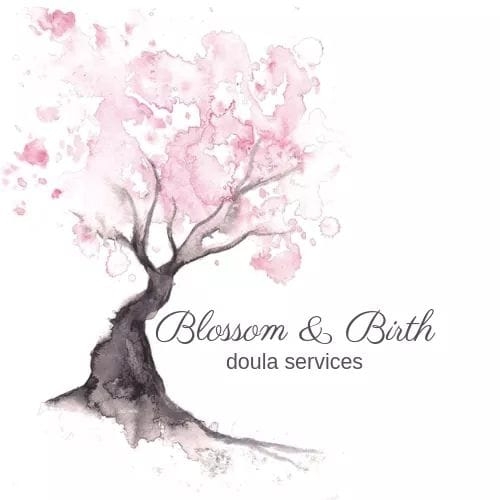 8. Why do you think a surrogate would benefit from a doula?
A surrogate is giving such an incredible gift, yet oftentimes gets lost in the support and joy when the baby arrives. A doula can help by being the support during labour, physically and emotionally. A doula is there for the birthing person, not the baby or the intended parents. As a postpartum doula, we can help navigate through those emotions, help with light housework so the birthing person can relax and not over-exert themselves.
9. What attracts you to working within the surrogacy community?
Honestly, surrogacy is such a gift, a totally selfless thing that someone could do for a family. Why wouldn't someone want to support someone in that process?