Why do women decide to become surrogates? And how does the process unfold? Canadian Fertility Consulting continues this series of interviews with our surrogates to share stories from women just like you.  Women who decided to take a leap of faith, change someone's life forever, and make their dreams come true. This is Whitney's story.
Why did you become a surrogate? 
I decided to become a surrogate because I know a lot of people who have fertility issues. I initially approached one of them and offered to be their surrogate. I have a daughter, and I'm done having children of my own, so I let them know I would be their surrogate if they were ready. Since they had just gotten married and didn't feel prepared to have a child yet, I decided to initiate my own surrogacy through Canadian Fertility Consulting to help a gay couple in France.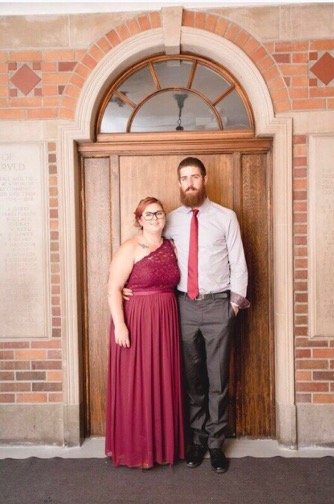 Who supported you most in your decision to be a surrogate? 
My boyfriend was super supportive throughout the entire process. We got together about a month after I had completed my screening. I explained to him what I was doing, and I gave him the option to leave if he wanted to, but he decided to stick around. He was there with me through it all: the failed transfers, the miscarriage, and finally, the pregnancy. My mom was also really supportive, but my boyfriend was there with me throughout the entire journey.
How did you explain surrogacy to your children?
I've always been really open and honest with her about homosexual and transgendered people, so I explained to her how these people can't have children on their own because they don't have the female parts that are needed. She was really understanding. The first time she met the Intended Parents we spent the entire day with them at Niagara Falls. She liked them from the very beginning. My daughter was with me throughout the entire process. She came with me to one of my transfers, she watched the doctor perform the procedure, and she's even given me my needles.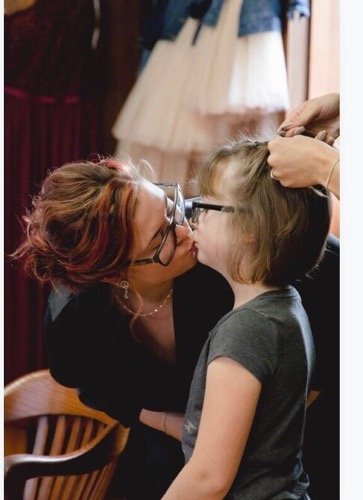 What was the medical process like in terms of taking medications and having procedures? 
For my first transfer I was only taking Estrace to thicken my lining, starting five days before transfer and then up to twelve weeks after. However, I had to stop after two weeks because transfer failed. For my second, third, and fourth transfers the doctors prescribed me anything and everything they could think of. At one point I was up to twenty pills a day. I was on progesterone, Estrace, baby aspirin, Fragmin injections, Prednisone, vitamins – it was pretty intense. The whole surrogacy process was quite long for me, I started medications in March, but my transfer didn't take until October. I had two failed transfers, and after a miscarriage I had no choice but take time to recover and for my cycle to return. The medication itself wasn't hard, it was just a lot of relying on my phone to remind me to them all in time.
Why did you pick your intended parents? 
I was looking through profiles and nothing was standing out, but as soon as I saw my Intended Couple's video on Facebook I said to myself: "This is my couple, send them my profile right away!". Within a day we were already talking. Even though they live in France and are six hours ahead of us, they got in touch with me right away and we were in contact everyday, all day long, from that point on. They were super excited, I was the first profile they had ever seen, and they said the same thing: as soon as they saw me they just knew it was the right fit.
They told me the baby's name almost as soon as we started talking, and the little girl that I ended up having was given their chosen name. A month after we matched, I went for my medical screening and they flew to meet my boyfriend and I at the fertility clinic. Only one set of grandparents knew they were pursuing surrogacy, and no one in their family knew I was pregnant until I was twelve week in. I made them a video with music and a collage and they shared this with their family during Christmas. I've seen footage from when they shared this video with their families – everyone was crying and super excited.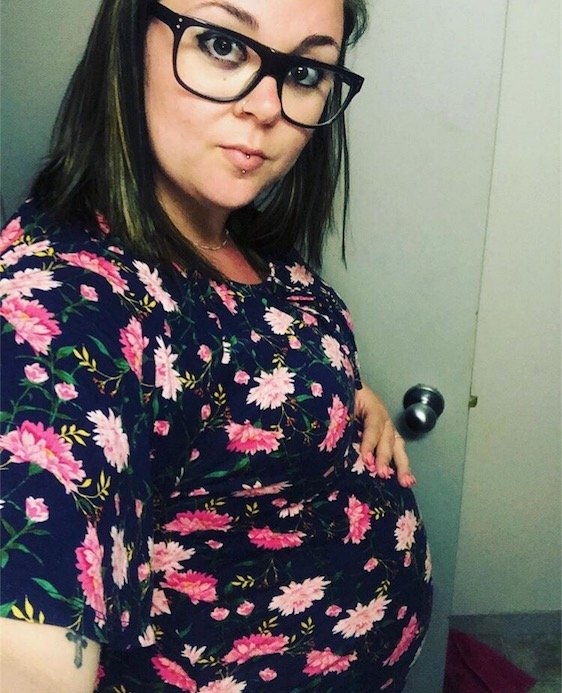 What was your relationship with them like?
Absolutely amazing. We talked about anything and everything, throughout the entire process. They were so supportive and sometimes it seemed like they were more worried about me than themselves. Even though it was their baby, they were still really concerned about me and my daughter. When it finally got to the pregnancy, they let me make the choices I needed to make.
They ended up being late for the birth because the baby came early. I was upset that they weren't able to feel her move in my belly or able to get the maternity photos they wanted. While they were travelling they missed her first diaper, her first breast feed, her first bottle. Even though I knew they would be missing those firsts, I did my best to message them during my labour, even though I was in so much pain. I didn't want them to worry or miss out. As soon as I had her, I sent pictures to them right away. When they finally made it to the hospital, the room was just full of emotion. I was with my boyfriend, my daughter, my best friend, and then when they showed up, I turned into a blubbering mess.
I wasn't upset that I was leaving the baby, but I was still full of different emotions. Obviously, now that they are in France, I'm not able to witness all of her firsts, but they still message me almost every day with pictures and updates. I'm actually travelling to France in June to celebrate her first birthday with them. I'm incredibly lucky.
Did you have expectations about your relationship with them? Did reality turn out similarly?
Yes, my expectations were that I wanted a close relationship with my Intended Parents throughout the pregnancy along with a close relationship afterwards. Our relationship has exceeded all of my expectations. It's more than I could have ever imagined. They have become my family, and even call me Tante Whitney, which is French for Aunt.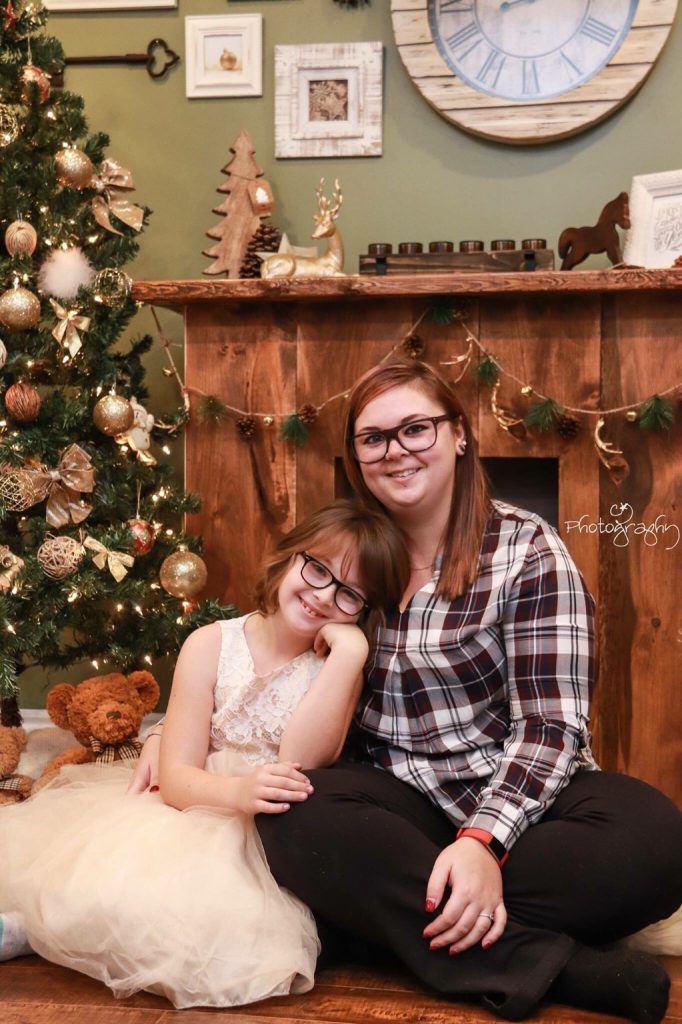 What was your surrogate pregnancy like? 
With my daughter, I had no issues whatsoever. This wasn't the case with my surrogacy pregnancy – I was bleeding on and off for the first two months, so I had to take time off from work. Around 32 weeks I started getting really itchy and I had to have all kinds of tests to make sure everything was ok. I had to be off from work again since I was in and out of hospital. The doctors were keeping a close eye on her and tracking her movements. I ended up having her early at 36 weeks. I'm still not sure why my surrogacy was so different from my own pregnancy.
How did your kids and family feel about your surrogacy?
Everyone has been really supportive, and they all wonder when I'm going to do it again.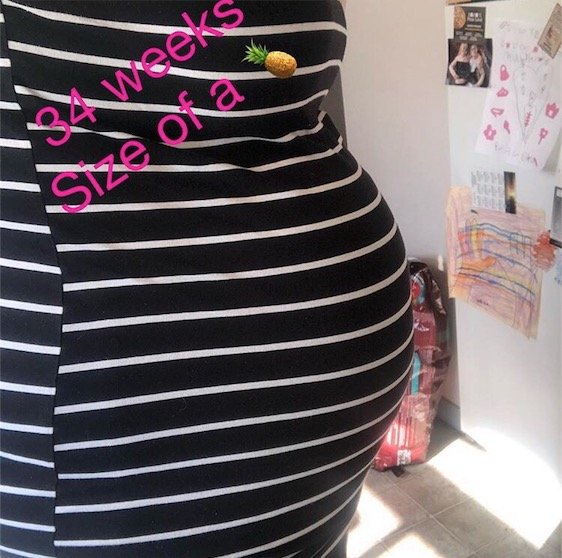 How did surrogacy change your life?
Overall, surrogacy has changed my life for the better. It's definitely changed my perspective on life in a way that's pretty hard to explain. I have a better understanding of how difficult the process can be for some people just to have a family. I was lucky and got pregnant with my daughter so easily, but now I'm able to empathize with those people in my life who I've seen struggling with infertility.
What was the best part of your surrogacy journey? 
Seeing the surro-baby for the very first time. It was super emotional, but also super awesome.
What would you say to someone considering surrogacy? 
I would tell them that the whole experience is absolutely life changing. I would advise them to prepare for the unexpected, as there are many ups and downs. You never know if you're going to get pregnant that first transfer, or if you'll have to trying until it sticks. Also, there is a lot of 'hurry up and wait'. You quickly submit your profile, and then you wait. You prepare to see the lawyer, and then you wait. There is a lot of waiting, but it's worth it. If surrogacy is something you are definitely considering, do your research and know all of the steps you have to take. Look into the medications and how they might affect you. Lastly, talk to your family to make sure you're going to have their support.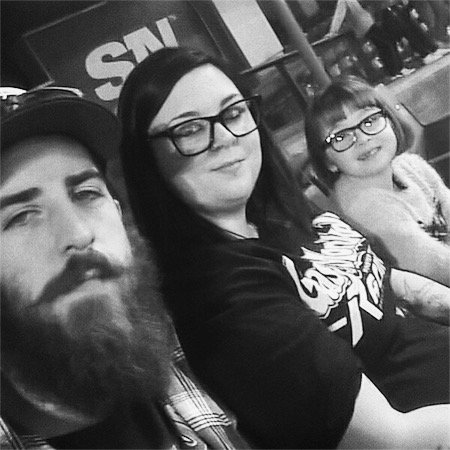 Would you consider being a surrogate again? Why or why not? 
I would love to help another family in need. I've seen so many of my friends and family go through infertility, and how hard it's been for them. I would love to help another deserving couple, but I'm not sure if my boyfriend would be on board this time around. Which is understandable, it was a lot to go through, and he was there throughout the almost two-year process. Some days he says no, but there are others where he tells me I should do what I want. I have to take our relationship into consideration, but if it was up to me, I'd do it again in a heartbeat.
Thank you, Whitney, for taking the time to share your amazing surrogacy story with Canadian Fertility Consulting.